ICA QR Code approval is a new requirement for travelers who wish to go to UAE. The federal authority of identity and citizenship of United Arab Emirates has updates its official website and launched a new page where you can apply for ICA QR code approval. Actually, it is not an approval, rather it is arrival registration.
New: NADRA Free Family Verification, click here.
No more Pass Track , Click here.
It is mandatory for all passengers to submit their information to ICA Arrival Registration system before traveling. Once you register in this system, you will get QR code from ICA within a few minutes through email.
NADRA PaK ID Started, click here.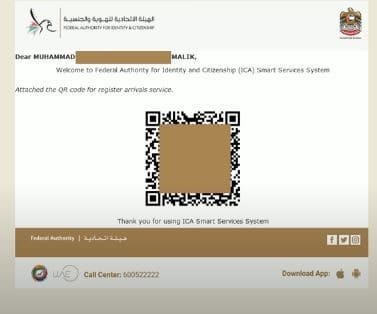 Get Al Hosn Green Pass, click here.
If you have got vaccine doses in your home country, you can send this data to UAE government through ICA arrival registration. Later, this data will be used to show your Al Hosn Green Pass Status. There is no need to get PCR test for this ICA arrival registration, however, if you have a valid test result, you can upload it but still it is an option thing.
Get GDRFA Dubai Approval, Click here.
First Apply for ICA Approval/Visa Check:
In case you have residency/work visa, Before you apply for ICA QR code approval, you should check status red or green at official website of ICA. Generally, it is known as ICA Approval to enter UAE. It is online since many months. It is mandatory if your traveling to a UAE state other than Dubai. ICA approval is mandatory for Abu Dhabi and Sharjah.
Open the official website of ICA by clicking the link given below:
Enter your emirates id card number
Enter your passport number
choose your passport type
Choose your nationality.
Click the box located with "I am not a robot" and click "Check".
If you visa status is green you can proceed for ica qr code approval. If you visa status is red, you have to wait until it turns into green, and it may take several weeks.
Second Step: Apply for ICA QR Code Approval:
To apply for ICA QR Code approval, you have to visit the official website of ICA Register Arrivals. Click the link given below to access ICA website:
Once you open it, you will see a form with multiple fields. have a look the following screenshot.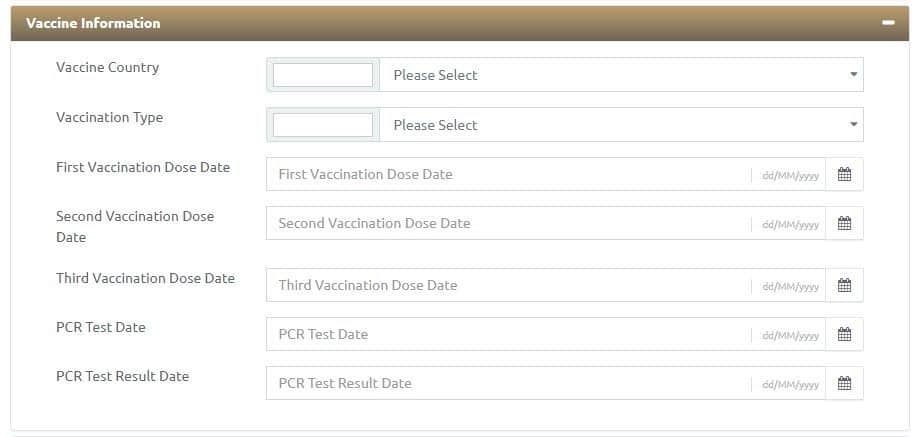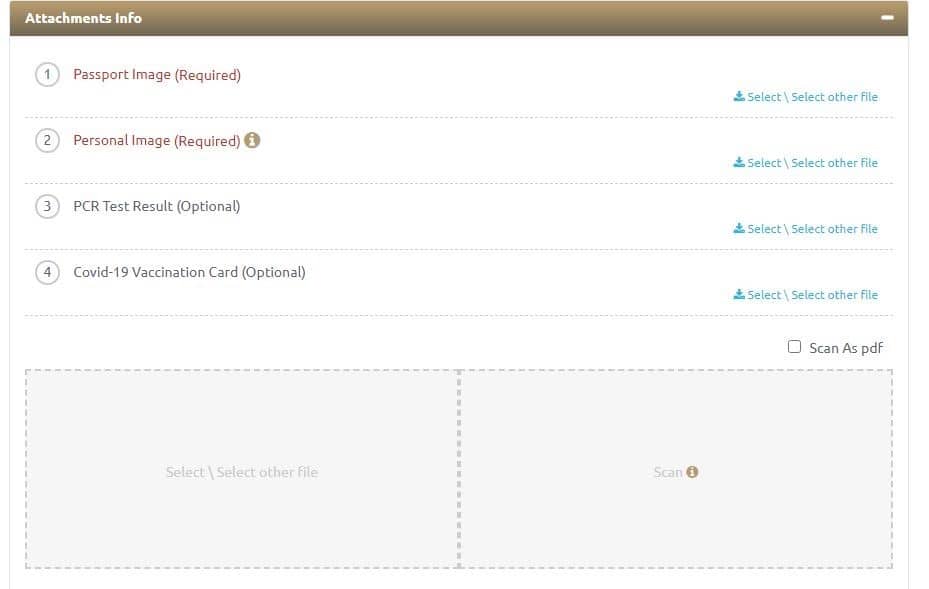 You have to enter the following credentials:
Nationality
Name
Gender
Date of birth
Place of Birth
Expected arrival date (when you want to enter UAE)
Arrival port (The name of airport of uae or port of entry)
Departure country (where you want to fly for UAE)
Your email address (you will receive QR code)
Your passport information.
Your address and contact information in UAE
Information of vaccine you have taken either inside uae or your home country.
attach passport photo, your own photo (mandatory)
optionally you can upload PCR test result and Covid Vaccination card. (Not mandatory)
Check the declaration box and click "Send"
After sending your information, you will receive two emails from ICA within a few minutes. One email will have a QR code, you need to keep this code with you while traveling.
The other email will inform you that your submitted information have been transferred to Al Hosn app. Therefore, you can download Al Hosn App and log into it. You will see your information there. Al Hosn app is now mandatory for all travelers.
This is how you can apply for ICA QR code approval or ICA arrival registration. This is mandatory for all passengers traveling to UAE.
Doctor Mala Ali Kurdistani in Pakistan, click here.