NADRA Polio Certificate for International Travel
If you are among the Pakistanis traveling abroad, you should get the NADRA Polio Certificate. This certificate is now mandatory no matter in which country and on what type of visa you are traveling. This news was shared recently by the Pakistan Airport Health Department. All airlines are advised to take strict notice of this program. Previously, the Government Hospitals issued a Polio card, but now it will not be valid. Only the one issued by Nadra is taken valid. You should get a Polio shot four weeks before the travel date and if it's an emergency you can also get your Polio shot from the counter at airports.
Now all the information is computerized and the Polio certificate will the similar to the Corona certificate. You can also do it yourself by sitting at your home using a computer or mobile. Today we will be providing all the information to get your Polio certificate by following a few simple steps.
Calculate PTA TAX online, click here.
How to Get NADRA Polio Certificate
Firstly, you need to visit any government hospital and tell them to add your data to Online NADRA Record.
You will have to provide your passport number also.
Once you are done, you can get your NADRA Polio Certificate online.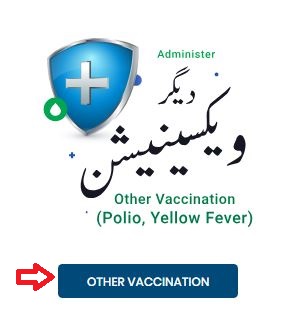 A new page will open, here you will have to add your basic details such as your ID card number, and CNIC issue date, and then select the vaccination type.
Select the Polio vaccination in the vaccination type menu.
Complete the Captcha code and click on Tasdeek.
The next step is to pay the Rs. 100 fee which can be paid using JazzCash or any bank debit card.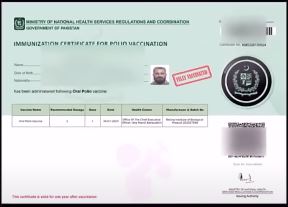 Once the token is paid, you can download and print your NADRA Polio Certificate.
Conclusion
Please share this useful information with those who are going to travel in the upcoming dates. Most of the people are still unaware of this new protocol. Don't forget to check other informative articles on our website. Good luck with your NADRA Polio Certificate!