PTA Free Mobile Registration for Overseas Pakistanis in 2023
The Prime Minister of Pakistan has recently made an important announcement regarding the PTA Free Mobile Registration for overseas Pakistanis. It was shared yesterday at a media conference. You might have heard the news on social media that the PTA tax is no more required and the PTA mobile registration is free. Today we are going to share the details regarding this topic and the difference between the new and old PTA mobile registration systems. Before we go in-depth let us clarify one thing, the PTA mobile registration is not free yet. However, they have made some changes to the terms and conditions.
Check PTA mobile TAX, click here.
Old PTA System
As per the old rules if you bought a mobile in a foreign country and used it in Pakistan, two months' time was given to you. If you had a non-PTA dual sim mobile phone, sim 1 could be used for two months and then sim 2 could also be used for another two months. Only the sim 1 slot was blocked by PTA after two months. After four months both sims stopped working and the phone was blocked by PTA. If you have paid the PTA tax before the 2 months period, there was no penalty but after this period you will have to pay some extra PTA tax to get your smartphone approved.
New PTA System of PTA Free Mobile Registration:
Now if we talk about the new rules, PTA is now providing relief of four months of sim working time per IMEI. This means if you have a non-PTA phone you can use a slot sim slot for four months. In the old system, you didn't need to register your phone for two months but now everyone will be going to register their smartphone by signing up at the official PTA website. So you will have to register your phone as soon you reach Pakistan. You will still have to pay the PTA tax once the four-month period has passed.
How to apply for PTA Free Mobile Registration:
PTA Free Mobile Registration is valid for 8 months. The trick used here is that only 1 IMEI should be registered even if your mobile phone is dual sim. However, you will have one passport and it can be done only one time. For example, one passport can be used for one IMEI. You can ask your friends and family members who travel a lot to register your phone's second slot using their passport details.
Steps for PTA Free Mobile Registration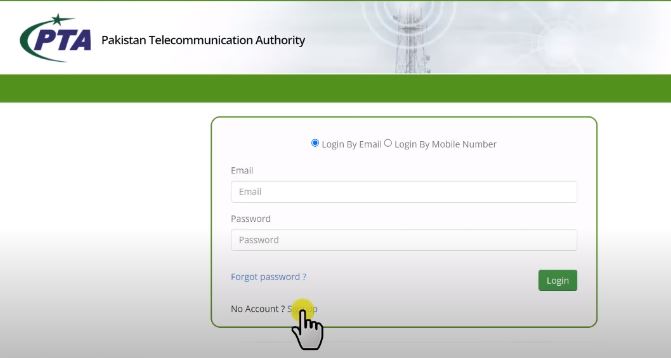 Once you click on sign up and fill out the form with basic information such as the purpose for registration and nationality type.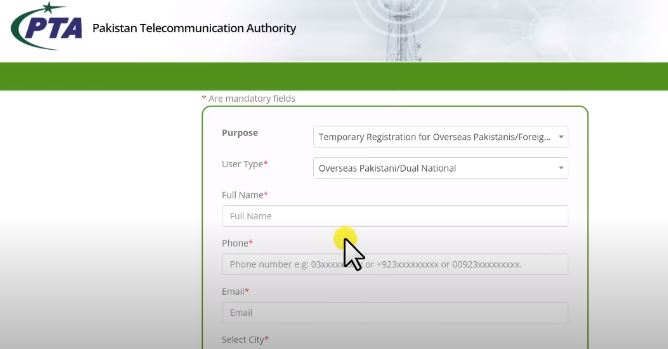 Enter your full name, city, phone number, and address.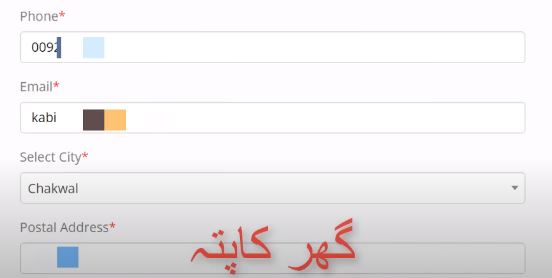 In the next step, enter your passport which was used for recent traveling. Don't enter a new passport number without any exit or entry.
Type an eight-digit password using a capital letter, small letter, digit, and special character.
If you receive this kind of error while adding the phone number, try to add a number registered on the same ID card of the passport owner.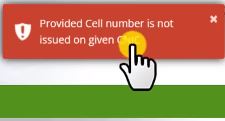 Correct the data and click on submit.
As you can see our account has been created and we have been asked to check our email inbox for account verification.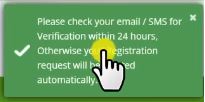 Now open Gmail and check if you have received any email for confirmation.
We have received an email for verification.
Click on the link for confirmation.
Your account will be activated as soon you click the verification link.
Now log in using the email/mobile number and password.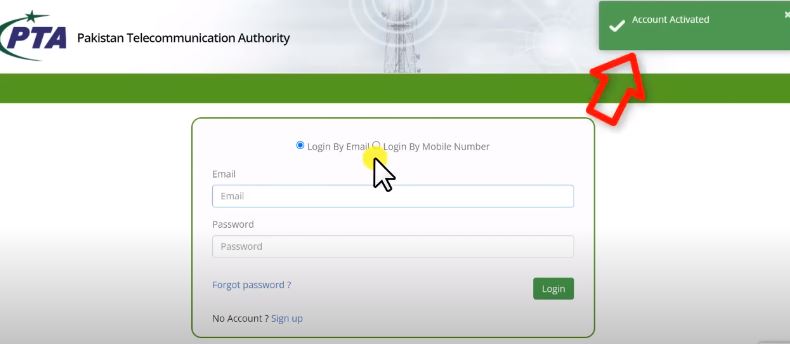 In case, you are having trouble logging in by email. Try using a phone number instead of email.
After logging in successfully agree with the terms and conditions and click on temporary registration for overseas Pakistanis.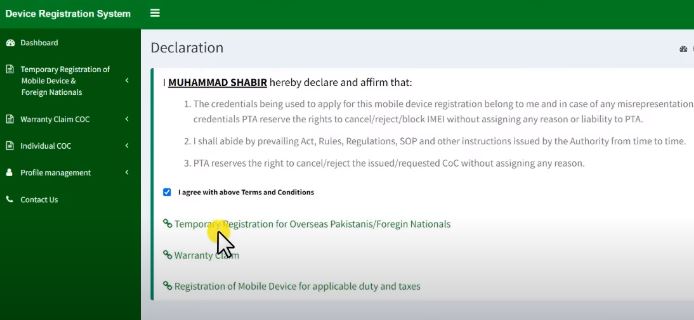 Enter your CNIC number, select your nationality, passport number used at immigration, and entry and departure date from Pakistan.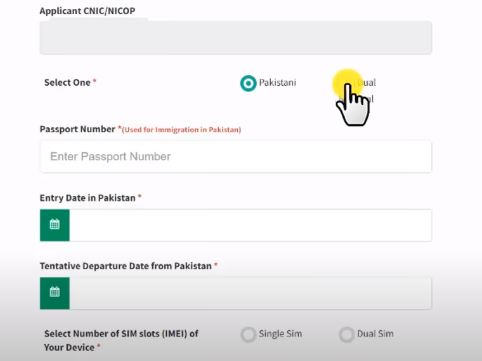 Choose the correct entry and departure dates. You can check your ticket to confirm the dates.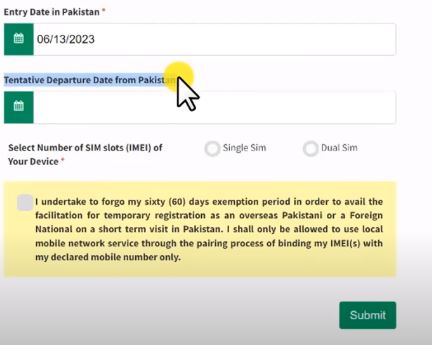 Select the mobile as per the number of supported sim cards.
Enter the 15-digit IMEI, mobile number and select the sim operator.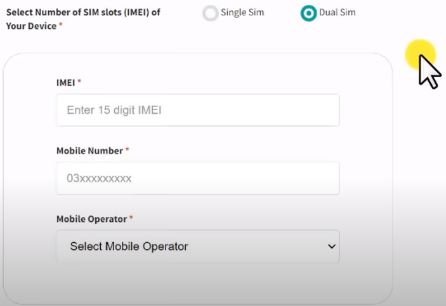 Repeat the same process for the second sim.
Dial *#06# for the IMEI Numbers.
Tick the disclaimer and click on submit.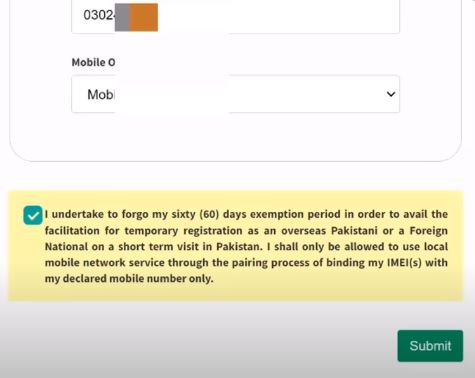 You will soon receive an email and message from PTA that your phone is approved for four months.
NOTE: Already blocked phones are not eligible for this registration. Assure that you take advantage of PTA free mobile registration as soon you enter Pakistan and before your phone is blocked.
Conclusion
PTA Free Mobile Registration is a great relief for overseas Pakistani from the PTA. Four months for working sims are enough if you are going to stay for holidays. All the given steps are easy and explained hopefully you can do all the process by yourself. Good luck with your application!