How to Check Exit ReEntry Violation Ban
If you are among the ex-pats who don't know how to check exit reentry violation ban then you are at the right post. Today we will share two calculators to check the status of your violation period. The steps are very easy and you can do it yourself. Previously, most ex-pats were unaware of the imposed violation ban but because of these calculators, things are sorted now. You can use two websites to check the exit re-entry violation ban. We will discuss the steps to use both websites.
Check Exit Re-entry visa Status, click here.
Check Exit ReEntry Violation Ban Using Both Websites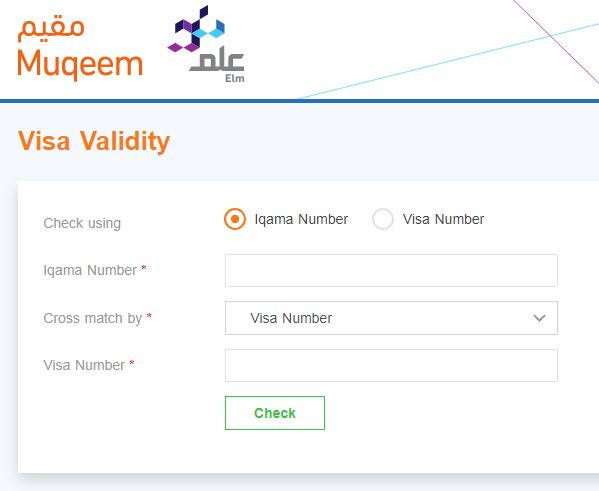 You can click on the English option in the left upper corner of the page to change the language.

Now select the Iqama number option.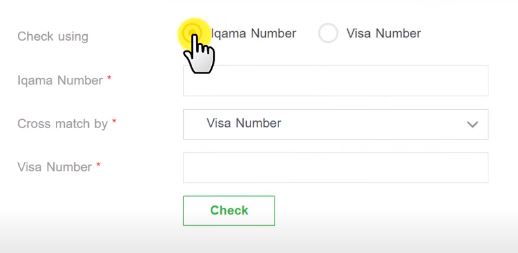 Enter your Iqama number, and select any option from the cross-match drop menu.
If you select the date of birth option then it should be the same as the Iqama.
Click on the check button.
As you can see in the picture that the Visa has expired.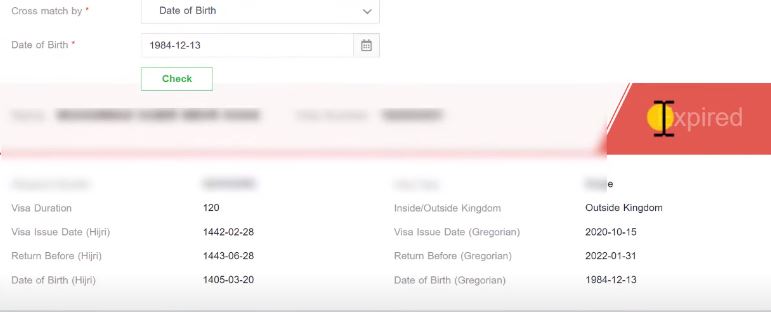 You need to pay attention to the Return Before date, copy it and navigate to the second calculator website.
Visit this link: https://bit.ly/47qORPJ
Once you have opened the calculator website, select employee Iqama and enter the same date as copied from the first website.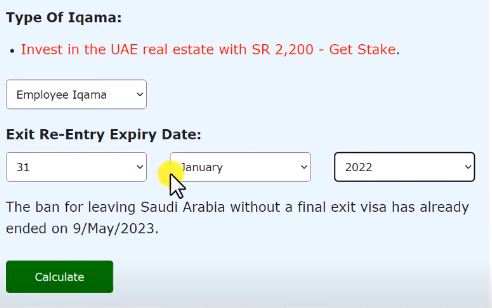 Most people are confused about the Iqama expiration date, but you need to follow the return before date.
Click on Calculate and see the full results of the allowed visa.
You can see the violation ban date and after that, the ban will be lifted.
As you can see the person is only allowed to enter the Kingdom for Umrah purposes only.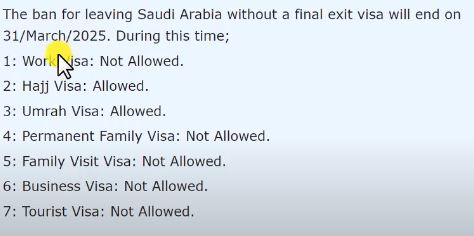 All the not allowed categorized fields are mandatory to follow during the 3 years ban period.
Important: Ex-pats who are blacklisted by the Tarheel, Jailed, or deported by the Embassy cannot check their ban status by this method. Only Jawazat can help you in this regard.
Conclusion
We hope now you have all the information on how to check the exit re-entry violation ban easily with the help of these two websites. Do check other trending articles on our website for ex-pats living in Saudia.