How to Book Tasheer Saudi Visa Appointment in 2023:
Do you want to know how to book Tasheer Saudi visa appointment in 2023? If so, you've come to the right post. Booking a Tasheer Saudi Visa appointment is essential in not only the visa application process but also your entire trip to Saudi Arabia. This is the next step once you have issued your family visit visa. Previously, the Eitmaad center was responsible for stamping the visa after issuance, later Jerry was introduced, and now the Tasheer website. This article will provide you with a complete step-by-step guide on how to book your Tasheer Saudi Visa appointment in 2023.
Don't forget to Check Visa Status, Click here.
Steps to Book Your Tasheer Saudi Visa Appointment: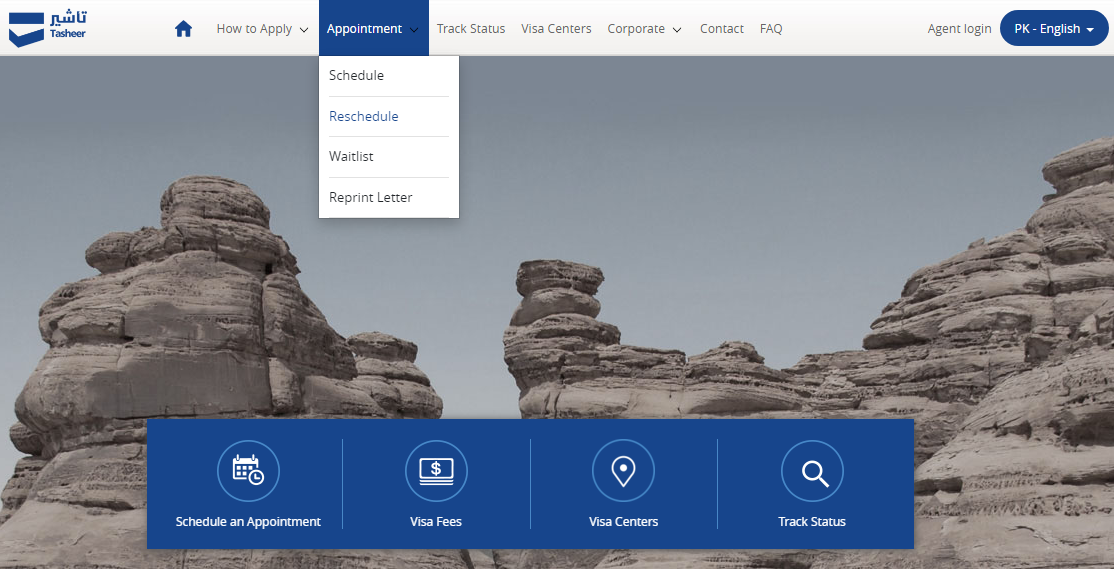 Once you have arrived at the website, Click the Schedule appointment option. You don't need to create an account on this platform.
Here, you will see many options to select from. For example, you can click on schedule and reschedule in case you want to change your provided information.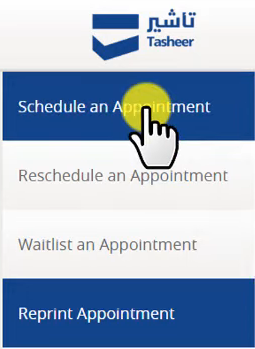 Waitlist an appointment option means you can hold an appointment for a period of time. The reprint appointment option means you can get the booked appointment confirmation letter if you have not received it.
Click on the appointment schedule option and select your nationality and visa category.
Fill in the I'm not a robot CaptCha.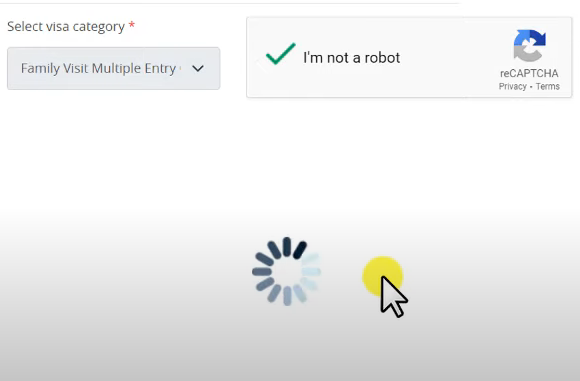 Once you have filled out the CaptCha, a new column will appear below with the city names and dates for booking visa stamp appointments.

Scroll down further and accept the terms and conditions.
Now you will be asked to select the sub-category of the visa category. Keep in mind if one family member is traveling you need to select the individual option. If more than one person is traveling then select the family option and enter the correct number of members traveling.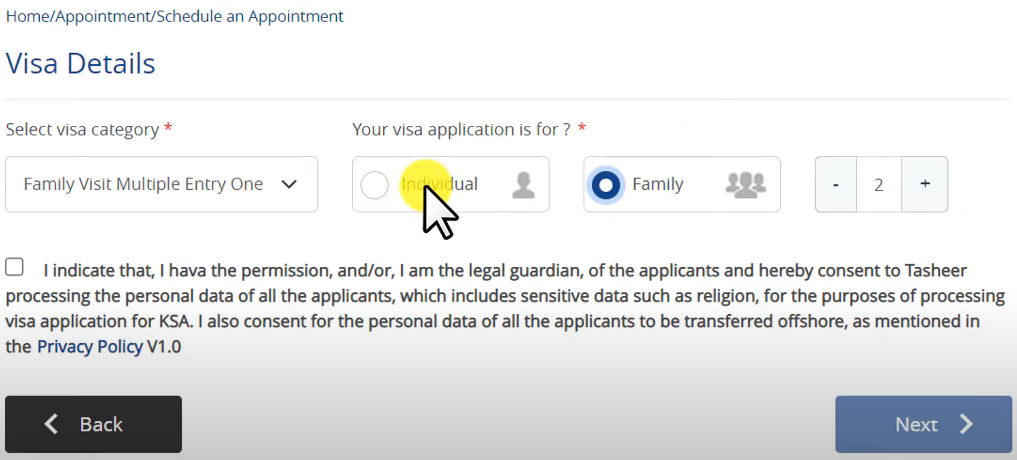 Tick the privacy policy disclaimer option and click next.
In the next step, enter the Iqama number of the sponsor and visa number starting with number 7. Click next!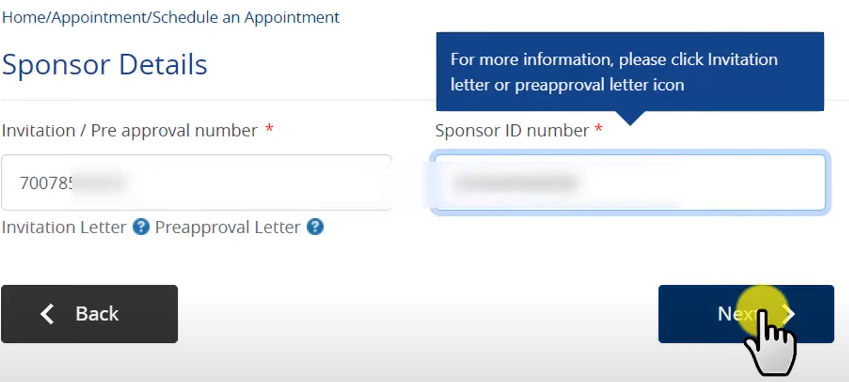 Now you will be asked to fill out all of the necessary information about the selected number of applicants. The total applicant number will be shown in the top left corner.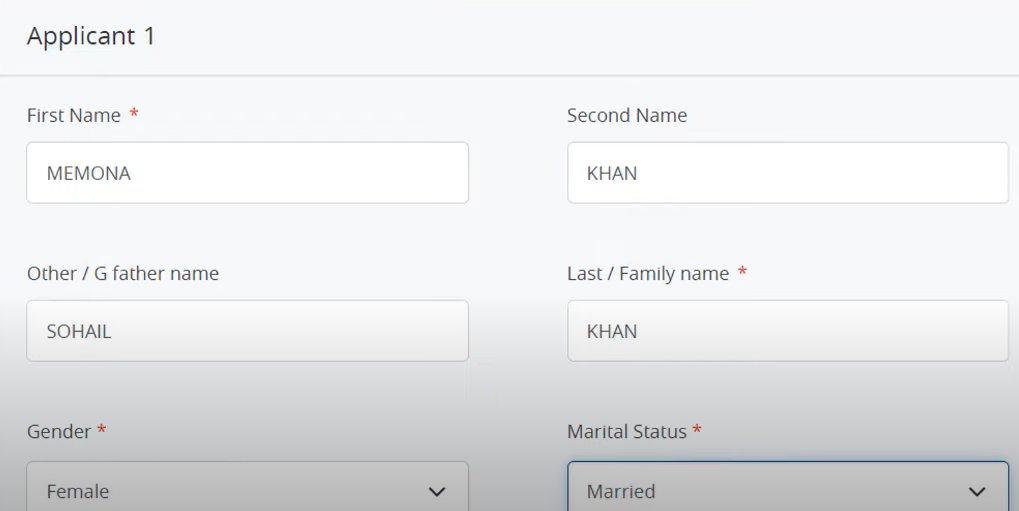 Please type the details as they appear on the passport e.g in capital and lowercase letters. This will include the name, gender, father's name, and details about the religion of the applicant.
Be attentive when selecting these options such as a valid email address, Saudi mission, and port of entry.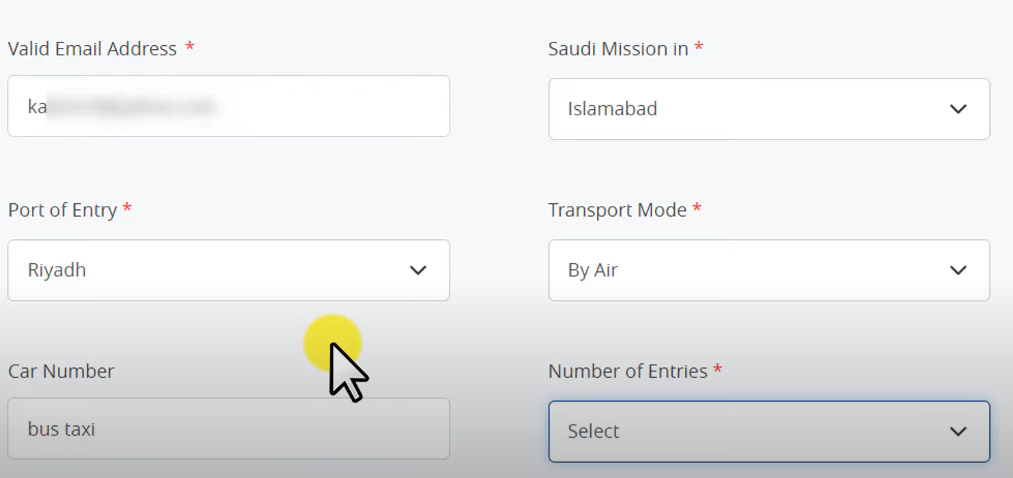 You can select the transport mode also. Here we have selected the air option.
After filling out the personal details, you can proceed to the next step by scrolling down.
If you scroll down other information sections will appear such as passport and Saudi address.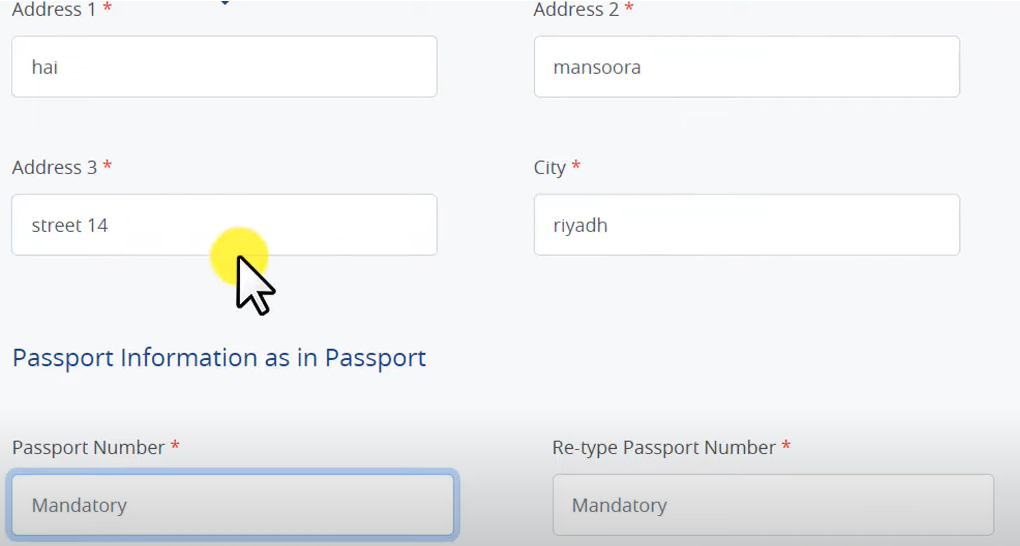 We again inform you to fill in the passport section details as they appear on the passport, e.g letters and dates.
Choose the Arabic passport option and click on the next applicant. The process of entering the information for each applicant will be the same.
Click on next once you have entered all the applicant's information.
Now you will be redirected to the main step which is to "Book Tasheer Saudi Visa Appointment".
You can see the dates above and the available appointments. Click on the blue arrows to check the available slots for the upcoming dates.
Select a date for your Tasheer Saudi Visa appointment. Depending on the dates and workload, we advise you to book an appointment far in advance. For instance, if you are applying for a tourist or family visa, you can book your appointment at least four months in advance.
Once you have selected a date for your Tasheer Saudi Visa appointment, click on next.
Now select the time for an appointment. You can also see the total fee in the lower left corner.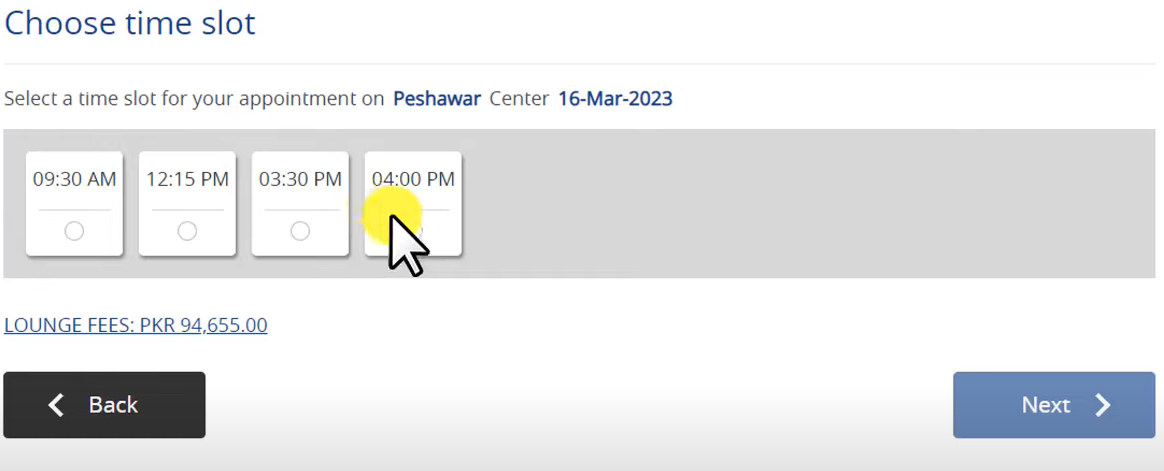 Recheck the given data of the applicants and if you want to make any changes go back and edit.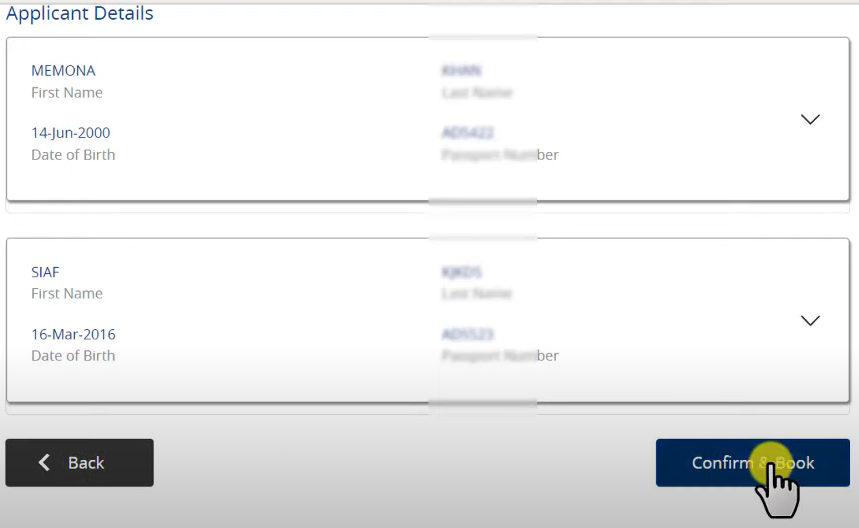 Click Confirm and Book. You will see a notification instantly stating that your appointment has been booked.

You will be then redirected to the computer-generated appointment slip where you can print and download it.
Since it's a vital appointment the downloaded file will only open with a password.
No need to worry as the password is the passport number of the oldest family member.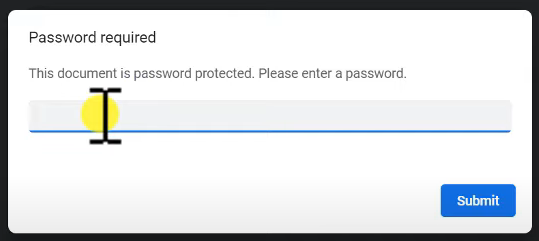 In case of an incorrect password, try entering the passport numbers of other applicants. You will receive a confirmation email and a confirmation number. You will need to keep this confirmation number in order to be able to track the status of your Tasheer Saudi Visa appointment.
Conclusion
Booking a Tasheer Saudi Visa appointment is an easy process if you pay attention and enter all the information correctly. It is also a crucial part of making sure that your trip to Saudi Arabia goes as smoothly as possible. By following the steps summarized in this article, you can make sure that your visa application is successful and that you can explore all of the amazing sights and experiences that Saudi Arabia has to offer. We wish you good luck with your visa appointment.