How to get Loan from Easy Loan App?
Many loan applications are trending on the internet specifically in Pakistan. These applications allow users to apply for a loan through mobile with 0% interest. Duck Loan App, Barwaqt Loan App, AI Cash Loan App, and Easy Loan App are the most common apps to get a loan in Pakistan. Today we are going to talk about how to get loan from Easy Loan App. You can get a loan amount ranging from 10,000 to 50,000 PKR. The required documents include an ID card, some personal details, and two guarantors are needed.
We will explain the complete process with all the details, documents, and the return duration in the article below.
Get Interest Free Loan in 2023-2023, click here.
Steps to Apply Using Easy Loan App:
Follow the steps below to get a loan:
Go to your mobile Play Store or iOS app store and install the application named (EasyLoan Personal Loan App).
or
click the direct link given below to download easy loan app.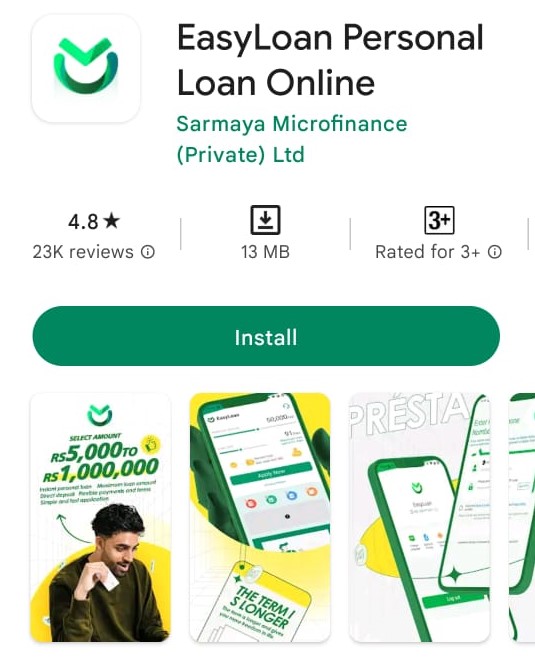 Open the application and click on the arrow in the yellow box.
Once you are on the next page, click Get Now.
Agree and continue after reading the terms and conditions.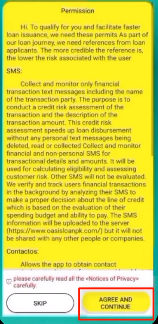 The app dashboard will appear.
In the left upper corner, you can see the return days, 91 days, and 182 days.
Your 182 days option will be locked and only 91 days will be available for first-time users.
Once you have returned the first loan, other options will be available.
Click on apply now and enter your mobile number to receive opt code and click Go.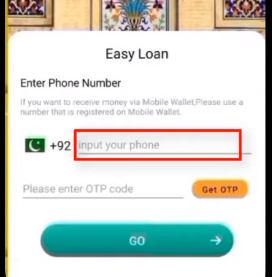 On the next page, you will be asked for some details such as your city name, current address, email, and marital status.
Now you will be asked to enter your professional information such as job type, monthly income, and occupation.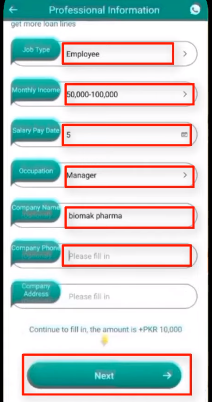 Enter the contact information of two people in case of any emergency and click next.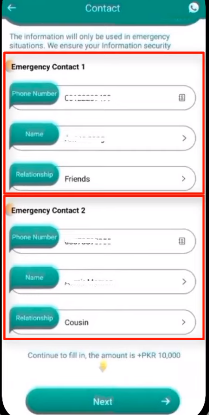 Upload your CNIC pictures from front and back with a selfie.
Select the payment to receive the loan amount. You can select a mobile wallet like JazzCash and EasyPaisa or direct bank transfer.
Enter your mobile wallet number and enter it again to confirm.
The processing time is 1 minute.
Now you will be navigated to the screen where you can all the cash information including the amount you will receive, service charges, and monthly return fee.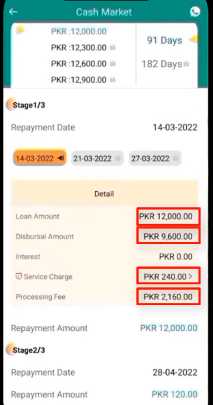 Click on next and wait until the loan application process is complete.
To check the application status, close and open the Easy Loan App.
Easy Loan App Eligibility Criteria:
The following are the eligibility criteria for a loan:
The applicant should have a valid CNIC.
The applicant should have a job.
The applicant doesn't hold a criminal record and has not been convicted of any criminal activity.
Can provide contact details of at least two guarantors.
Conclusion
Since the interest system is forbidden in Islam, they will say that the interest on the loan is 0% but they are charging hidden interest in the name of a loan processing fee. We advised you to go through the terms and conditions before applying for any loan. Make sure you follow each step carefully as we did above. Good luck with your loan application!