Canada Digital Nomad Visa 2023:
Canada Digital Nomad Visa 2023 was recently announced for remote workers around the globe. This new scheme is called Canada Digital Nomad Visa because you can now come to Canada and work from home for any company. Youtubers and any kind of Freelancers can visit Canada and stay there for more than 6 months. During this period they can also find employment opportunities and get a job. Furthermore, they can also apply for work permits within Canada.
If we follow the shared news about Digital Nomads, they will first have to apply for a Visitor Visa with proof of documents. Sean Fraser is the Immigration Minister who said that this program will allow individuals to help Canada's economy around the world. Everyone can now participate and assist in developing the country. We are sharing this news will all information so you will not this great opportunity. The Immigration Minister is making a great effort to Promote Canada as a valuable destination for digital nomads. All the details about the Canada Digital Nomad Visa 2023 are given in this blog.
Canada Needs Farm Worker, Click here to learn how to apply.
Eligibility Criteria for Canada Digital Nomad Visa 2023:
The applicant should be a digital nomad who can fulfill their job remotely by sitting anywhere in the world.
The applicant should be already working for a company that allows them to work remotely.
A Freelancer, Youtuber, Blogger, or if you are someone who can do any stuff from anywhere then you are eligible to apply for the Canadas Digital Nomad Visa 2023.
There are other necessary documents that are also required for the applicant which depend on the profession they are working in and Visa Type for entry in Canada.
How to Apply for the Canadas Digital Nomad Visa:
If we follow the Current Canadian Immigration rules, you should be a Digital Nomad and have a Canadian Visitor Visa to relocate to Canada. It should be valid for up to 6 Months so you can stay and work there. This means if you really want to avail this opportunity the Visitor Visa of Canada is mandatory.
important: Canada Digital Nomad visa 2023, doesn't mean that there is special visa for digital visa. In fact, it is just a new policy for digital nomads to get Canada visitor visa as a digital nomad. You have to meet all the requirements of visitor visa. In addition, you need to prove with documentation that you are a digital nomad. In this way, Canadian immigration will assess your visitor visa application under Digital Nomad visa policy and you will get visa easier than an ordinary visa applicant.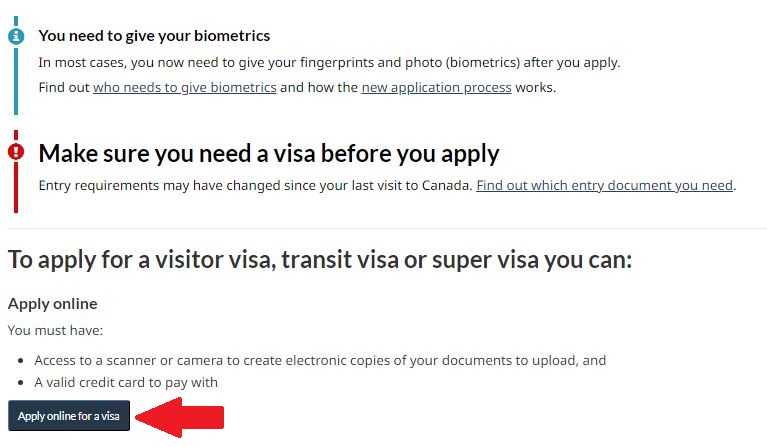 Once you have visited the link, click on, Apply Online for a Visa to start your application.
All the process of application is done online and the portal is also reliably known as "IRCC Canada" which is the official portal of Canada.
If you scroll down more and click on get documents, you can see all the documents required to submit an application.

The information available on the website may not be enough for the Digital Nomads Visa 2023 but there will be more soon so it's better to apply early.
Can I Also Find Employment and Work with Digital Nomad Visa?
Yes, The Government of Canada allows Digital Nomads to enter Canada with the intention of working remotely but they can also employment opportunities in a Canadian Company established in Canada. They will have to receive a Job offer from a Canadian employer and get a temporary work permit with a chance to get permanent residence.
Conclusion
This a great chance to get settled on a Canada Digital Nomad Visa 2023. People who are familiar with remote work and the freelance market can apply for this visa. It will be better to apply now as the number of applications will be much more when this news will spread more globally. Good luck with your application!