Nadra Digital Census 2023:
The new Nadra digital census 2023 started on 1st March 2023. They have introduced a new portal with an option for the self-count online census portal: https://self.pbs.gov.pk The public has shown a great response as over 4 million people visited the portal in a week. The traffic is increasing every day. The self-count option in the census is only valid till March 3, 2023. On the other hand, the field enumeration is in progress from 1st March 2023. Mr. Muhammad Sarwar Gondal is an official Spokesperson of PBS and a Member of (Support Services/Resource Management). He said that Pakistan is making new records for the first time in history with a digital census initiative and people are taking an interest actively. Any family member can register on behalf of the whole family. The Self-Enumeration option is not available for collective Households. This category includes Hostel, Jail, Madrasah, Rehabilitation Centers, Orphanage, and Old Homes.
New: Get Power of Attorney Online from NADRA, Click here

PTA Phone TAX calculator, Click here.
There might be some minor issues with the project of Nadra digital census 2023. but Nadra and the technology solution team are taking care of the whole census project. Mr. Gondal further said that positive feedback is motivating Nadra to make improvements in their systems. According to him, people are not aware of the benefits that the census process entails. Pakistan Bureau of Statistics is doing an effort to clear all misunderstandings and ensure that the census is being held smoothly. They will try their best to count everyone living in Pakistan. Under the General Statistics Reorganization Act 2011, it's a national duty of the government to spread awareness regarding the future planning and development of the country. You can save time by entering your data online using the portal. A unique code will be given once you are done entering all the personal details. We will be going to discuss the process of self-enumeration in this article.
How to Enumerate Yourself Under Nadra Digital Census 2023:
The process is very easy as you will just have to follow a few simple steps:
First, you will have to visit this link and create your PBS online portal account: https://self.pbs.gov.pk/register
Enter your mobile number, network, password, and the present residential address of your family and tick the I'm not a robot Captcha, and click sign up.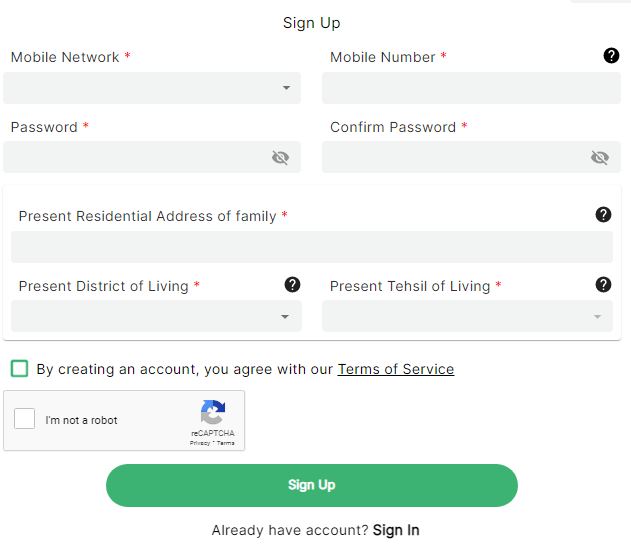 You will receive an Opt code for account verification.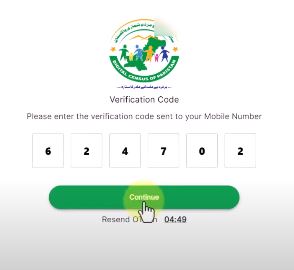 Enter the six-digit code sent on your phone.
Now log in using the same credentials once your account is verified.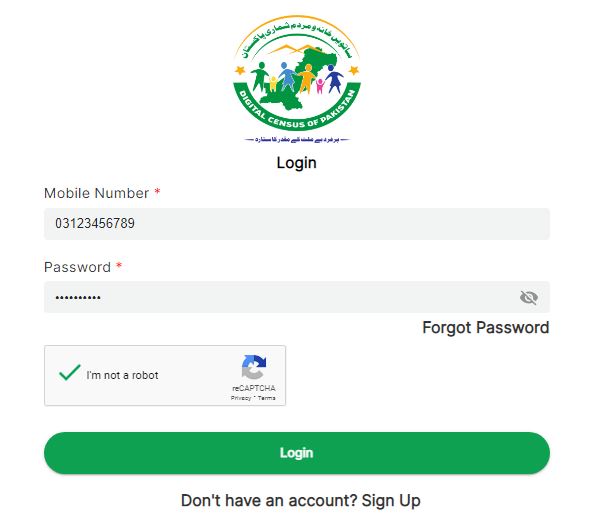 Once you are logged in, you will see the main dashboard.
Click on let's start now to begin your application.

Enter the details of the family members, first add the details of the head of the family and click save member.

You can see the list of added family members by scrolling down.
Now you can keep on adding all the family members and see their list.
Once you are done adding all the family members, click on go to next step.
In the next step, you will have to add more information about each added family member.
The information includes current qualifications and employment status.
Once you have added the details of all family members, click on go to next step.
Now add basic information about housing.

Save changes and check all the entered information.
Enter your basic information and click submit household.
A unique token number will be sent to your phone number.
Please keep it safe and give it to the Census Enumerator once they visit your home. 
I Hope we have covered almost all important parts of NADRA digital census 2023. Feel free to comment, if you have any query.