The government of Saudi Arabia has made several labor reforms in 2021. To avail benefits of new labor reforms, Qiwa registration is mandatory for all expatriates. Qiwa is an online platforms which provides more than eighty five services with the collaboration of Interior Ministry and Labor Ministry.
Qiwa Registration Requirements:
Although there is no major requirement to create a Qiwa yet you still need to have a few things before you start qiwa registration.
Absher account. You have to have a registered and fully activated your absher account because Qiwa get all information related to you and your job from Absher. Therefore, you must have your own absher account. If you don't have any absher account, you can create one absher account by clicking here.
 A mobile phone number which is associated to your absher account. A code will be sent to this number for verification.
Your Iqama number.
Your iqama expiry date in Hijri format. You can find it by clicking here.
How to Register An Account in Qiwa Platform?
You can register a free account at Qiwa platfrom using the official website of Qiwa. This website is accessible on all devices. Just follow these steps to register a free account in Qiwa:
1 . First of all open the official website of Qiwa in your browser by clicking the link given below
https://www.qiwa.sa/
2 . Generally, this website opens in Arabic. However, you can change the language into English. Just click the Menu icon which is actually three lines on top left side of the screen and then click english. Have a look at the following screenshots: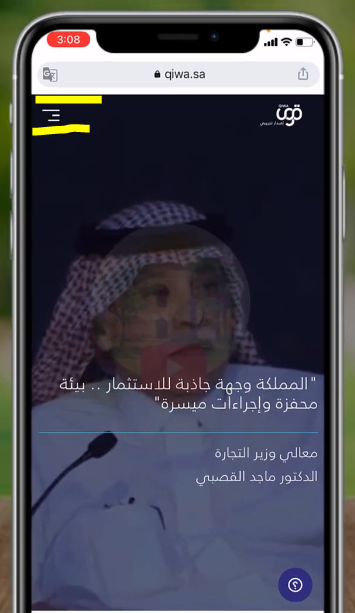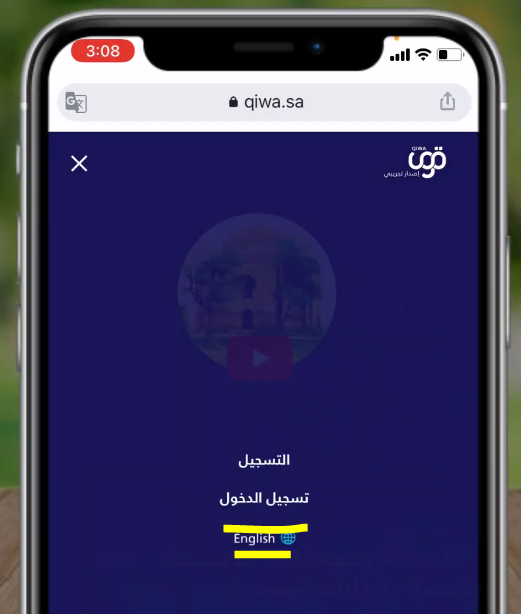 3 .  Now, you have the English version of Qiwa website. For the registration, you have to click the menu icon which is now at top right side in the form of three lines, and then click "Register". Please see the following images for better understanding: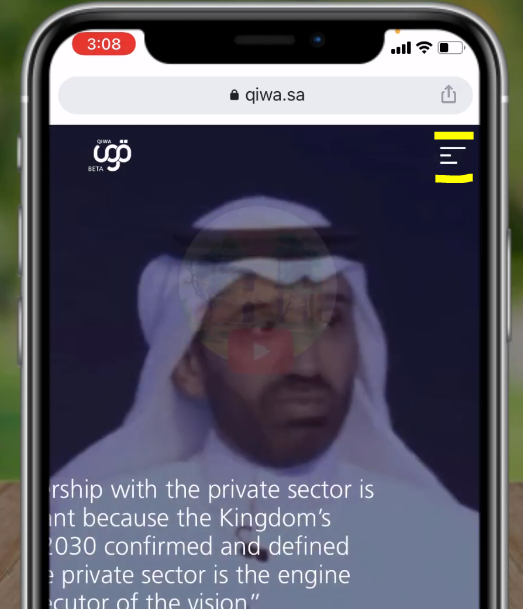 4 . A new Sign-Up page will open. You can now start your Qiwa registration. First of All enter your Iqama number and Iqama expiry date. The iqama expiry date must be in Hijri calendar format. (if you don't know your iqama expiry date, you can find it by clicking here.) . After entering Iqama number and Expiry date, click "Verify Information".
5 . Qiwa platform fetch your information from your absher account, Therefore a one-time password OTP will be sent to your mobile phone number which is associated with your absher account. You have to enter that code in this step and click "Next".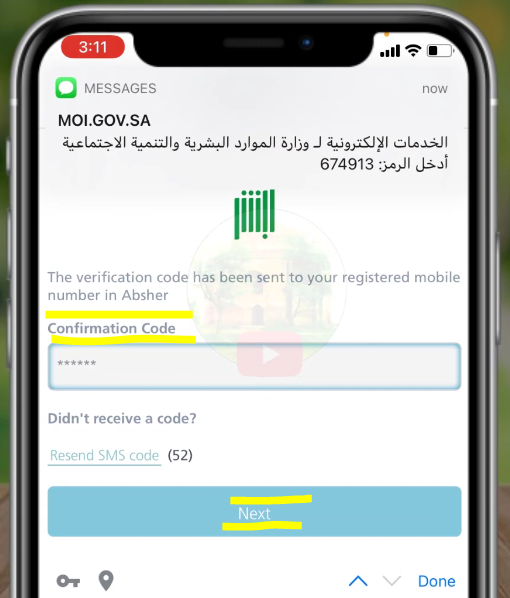 6 . Now, Enter your valid email address and set your password, you will use this password to log into your Qiwa account at any time. After entering email address and password, click "next".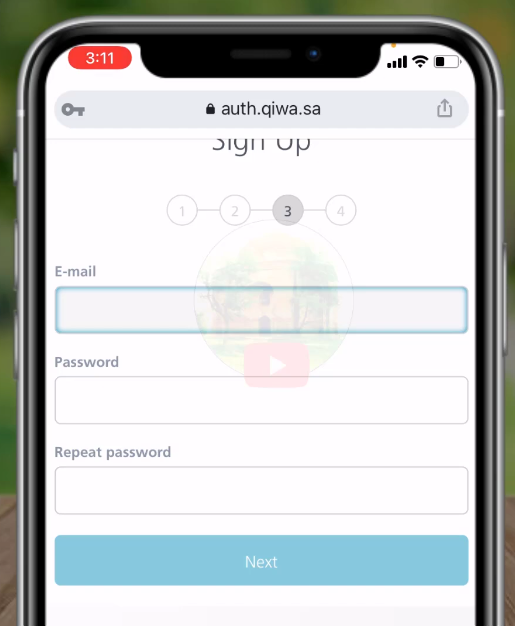 7 . Now, enter your mobile phone number. This phone number will be registered in your Qiwa account. A one-time password OTP will be sent to your number.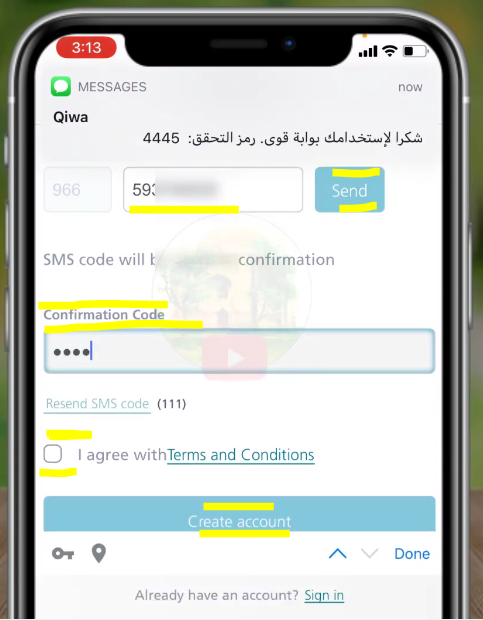 Enter mobile phone number and click "Send". You will receive a one-time confirmation code at this number.
Enter that confirmation code.
Click the empty check box to accept terms and conditions.
Click "Create Account".  and You will see a message "You successfully Registered" Congratulations, you have successfully registered your free Qiwa account.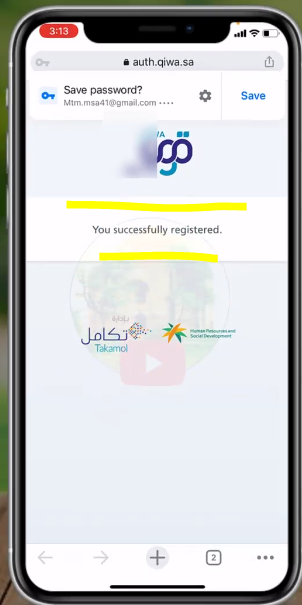 8 . You have to wait a few seconds because system will fetch your information from absher. Once the processing is completed 100%, it will take you to your newly created your Qiwa account. You can see your name there, click ">" which is located near your name. You will enter your account where you can see all available information related to your and your job etc.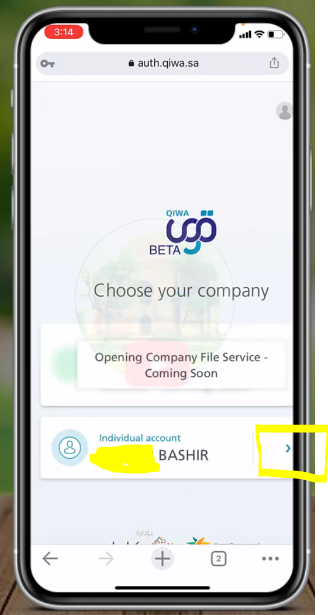 A confirmation email will be sent to your email address as well. You must check it as it contains important informtion regarding your newly registered Qiwa platform account.
You might see that many online services listed in Qiwa platform are not functional. This is because Saudi government has recently made labor reforms so it will take some times for the changes to be effective. Within a few days, almost all available services will be functional and ready to use.