How to Book GAMCA Online Appointment in 2023
You can save time instead of waiting in a long queue at GAMCA centers for a token. Everyone should know how to book GAMCA online appointment in 2023. It's a simple process and most people are not even aware of such a service. Today we will discuss the process for booking GAMCA online appointment for the GCC Medical test, also known as GAMCA Medical Check-Up.
Check GAMCA Medical Status, Click here.

New Method to Book Appointment for KSA visa, click here.
Steps to Book GAMCA Online Appointment
In order to book GAMCA online appointment just follow these steps:
First, visit the official GAMCA website: https://www.gamcapakistan.com/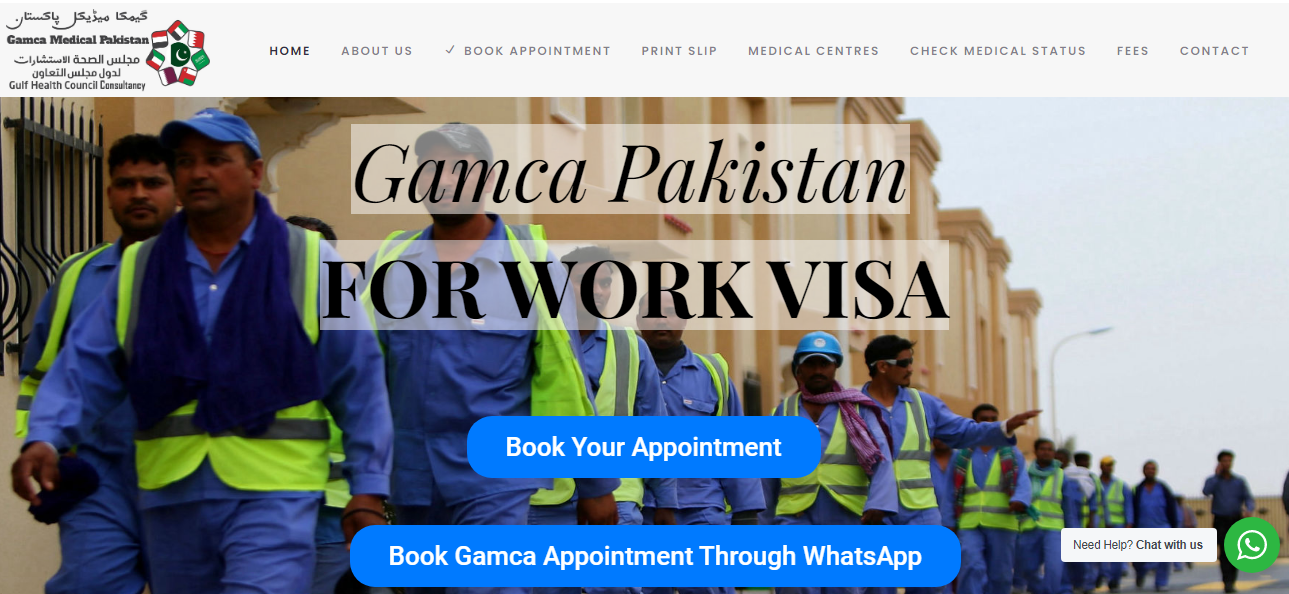 On the home page, you will see two booking options: Book your appointment online and Book a GAMCA appointment through WhatsApp.
Click on "Book your appointment."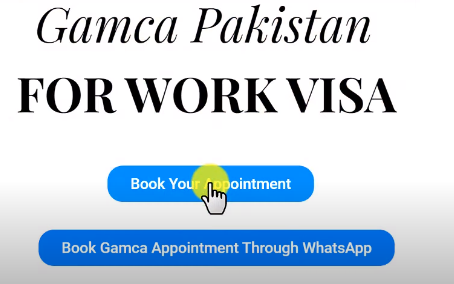 You will be further navigated to a form.
Fill in the form with the required details such as country, city, traveling city and personal information, etc.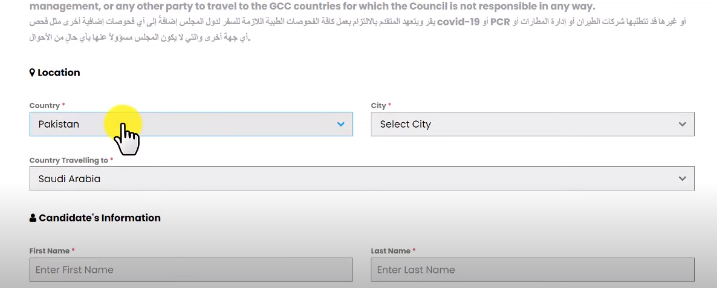 Make sure you have a valid passport in order to successfully book GAMCA online appointment or else you cannot proceed further.
You will receive all the appointment updates via email.
Select the correct profession/position you applied for.

Recheck all the entered details and click on next.
GAMCA Medical Online Appointment Fee in 2023
After filling out the detail form you will be redirected to the payment page. There are many payment options available such as bank accounts and JazzCash.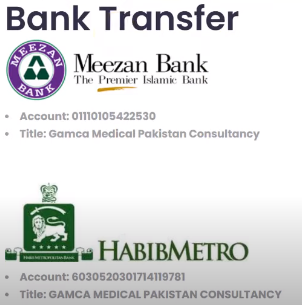 The GAMCA online appointment fee is RS. 3200/-. Once you have made the payment, enter the transaction ID along with the asked details.

Click on Book now, keep in mind that you will have to wait for 1 hour or a day to get a token online via email. The online appointment working team only replies from 8 AM to 11.30 PM. On the next screen, you will see that the appointment request is sent and in progress.

Payment Receipt and Scanned Documents for GAMCA booking:
You will receive an email for appointment confirmation. They will further ask you to send scanned copies of your passport and the payment receipt via provided email or WhatsApp number.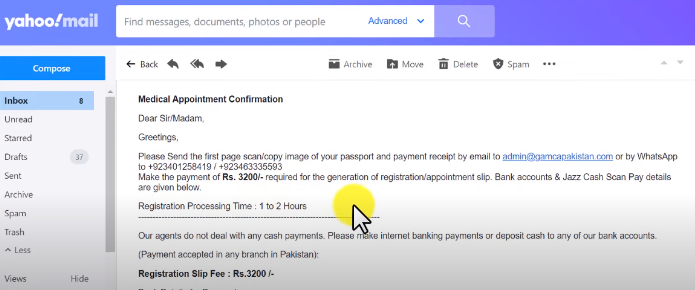 You will receive the online appointment reply via email between 1 to 3 days. The RS. 3200/- is only the token fee and you will have to pay the medical fee once you are at the GAMCA center which will be between RS. 15000/- to RS. 17000/-.
Conclusion
We hope now you can now book GAMCA online appointment yourself. In some cases, it can take more than 4 to 5 days to generate a slip so please do not make the payment again and be patient. If you want to learn more about new online services make sure to visit our website regularly.