Today, we will provide you series of steps to check your GAMCA medical status online. GAMCA is a known Gulf Approved Medical centers Association. The purpose of this association is to provide medical examinations to expatriate employees planning to join the Labor Market in the GCC (Gulf Cooperation Council) countries.
Saudi Arabia e Visa for All countries open now, click here.
The medical report usually takes 2-3 working days. But you mostly get your medical test report after one day period from the GAMCA medical centers. Keep in mind that the given medical report is only valid for 90 days. In case you are unfit, you will be banned from traveling for 6 months. You can only travel to the Gulf country once you have a positive medical report issued by an authorized GAMCA Medical Center.
Get Vaccination Certificate online, click here.
Follow These Steps to Check GAMCA Medical Status Online:
1. First you will have to open the official GAMCA medical status online check website (GCCHMC). The link of official website is given below:
https://gcchmc.org/check-status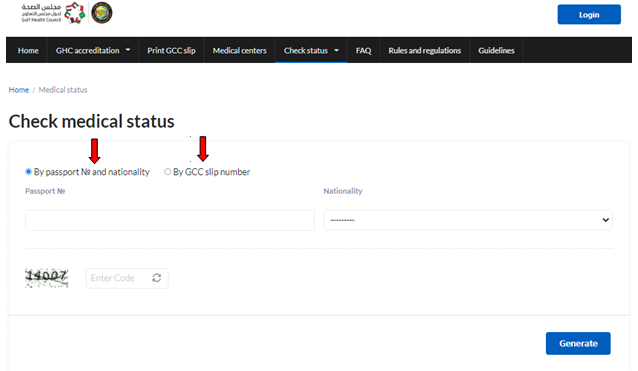 2. Here you can select any of the two given options.
3. You can either select the passport option and put your passport details in the blank space and select your nationality.
4. Or you can select the other GCC slip option and put the slip number and your nationality.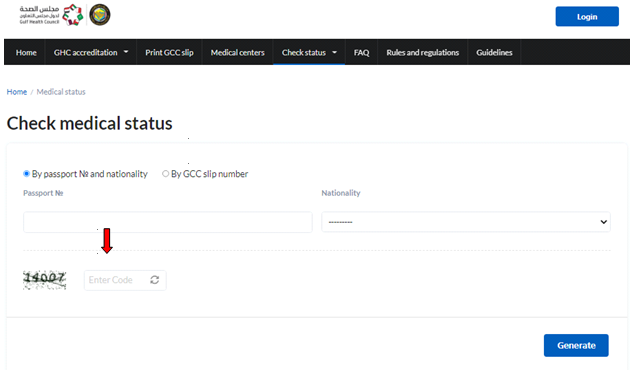 5. Now you will have to enter the given Captcha code in the box. If you cannot see a code you can press the arrow button to refresh.
6. Once you have selected an option and filled all the details click on generate.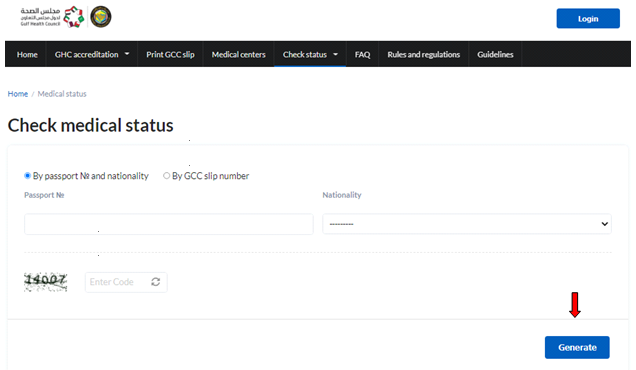 Here you will see your GAMCA medical status online which includes all your personal details. Under the medical examination details section, you can check your medical report status.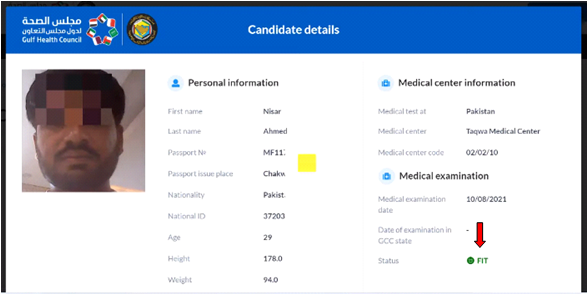 As you see in the above picture the result is (FIT). If your result is pending and unfit it will be shown here. You can also print or save a PDF file of your GAMCA medical report by scrolling down until you see the print and PDF option.