Saudi Arabia eVisa for GCC Residents:
Saudi Arabia eVisa for GCC residents is now available for travelers from 48 countries. Some eligibility requirements need to be met before you can apply for a Saudi eVisa. Saudi Arabia's Ministry of Tourism is doing all these efforts for the newly announced Ministerial Decree to make country access easier and faster. The newly introduced regulations will allow Gulf Cooperation Council (GCC) residents to apply for an eVisa through an online portal.
Check Saudi Visa Status, Click here.
If you are a resident of the UK, the US, and the EU, a visa application can be submitted on arrival. Travelers who hold a valid tourist or business visa and are a resident of the UK, US, or one of the countries offering a Schengen agreement will be applicable for the visa on arrival policy, ensure that the provided visa was used at least once to enter the Saudi grounds. One of the benefits of the new decree includes no longer needing to visit the Saudi Arabia embassy before entering the country, allowing relief for the traveler.
Difference Between Multiple and Single Entry Saudi Arabia eVisa:
If you are living in Saudia Arabia and want to apply for a family eVisa then you might be wondering which one is the best between multiple and single entry eVisa. In this section, we will clear all the confusion including the pros and cons, expense differences, and the most suitable option for you to select. Let's discuss both of the available family visa options briefly.
Single Entry Visa of Saudi Arabia:
The validity of a single entry e-Visa is 6 months with a one-time entry in Saudia Arabia. Suppose you have entered the country with a single entry visa and due to an emergency, you take the exit. This means, it doesn't matter how much validity was left on the visa, you cannot enter again on the same visa under any circumstances.
The fee for single entry family visa application submission is approx. 40 Saudi Riyals. Once the application is processed and eVisa is about to be stamped, a fee of approx. 800 Saudi Riyals will be paid. If we talk about the pros and cons, there's a 100 Saudi Riyal fee that should be paid after every month for a person to extend the single entry visa. It will be 500 Saudia Riyal for 5 months per eVisa. So you will have to extend the visa every month and pay the 100 Saudi Riyal fee. Health insurance should also be renewed every month for approx. 40 Saudi Riyals from the CCHI website: https://bit.ly/3Q8WBvW Sometimes health insurance status is not updated in CCHI and an error is shown while extending an eVisa from the Absher platform.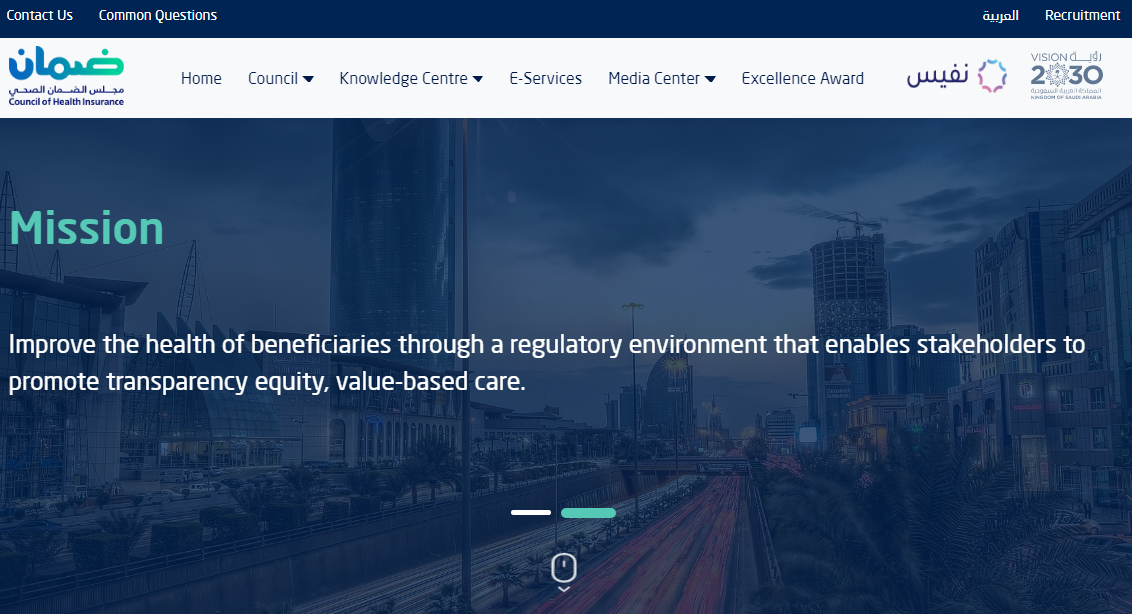 Multiple Entry Visa :
On the other hand, the validity of a multiple entry visa is 12 months with two entries in Saudia Arabia. Suppose you have entered the country on a multiple entry visa and due to an emergency, you take the exit. This means you can visit again and enter the country under the same visa during the remaining validity of 12 months.
The fee for multiple entries family visa application submission is also approx. 40 Saudi Riyals. The eVisa stamp fee is approx. 1000 Saudi Riyal and the difference is because of medical insurance extended date. A multiple entry family visa is also renewed after every 3 months with a fee of 100 Saudi Riyals. The resident's family can stay as long as they like during the 12 months. If you read all these differences, a multiple entry visa will be a better choice than a single entry visa. Rest depends on you.
How to Apply for Saudi Arabia eVisa?
Visit the official MOFA https://bit.ly/3RBG8BG website to apply for a visa in a few simple steps:
Register on the website by providing the asked information and login if you have an account.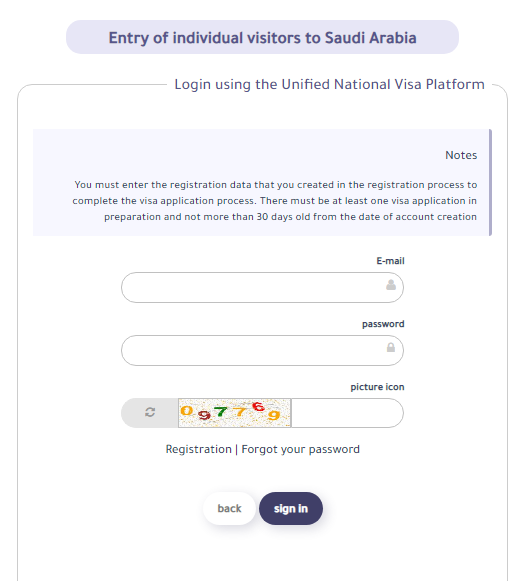 Fill in the details of the online application.
Pay the visa application fee.
Follow the updates given via email.
Print your online visa.
Eligibility Requirements for Saudi Arabia eVisa for GCC residents
The minimum age of the applicant should be 18 years to understand the process of applying for an eVisa. Under 18 cannot use the services and if it's a minor then there are terms and conditions to represent such a person. If you are not sure about the authority, contact the Saudi Ministry of Tourism for proper instructions.
Applicants should have a valid passport with six/twelve months of validity from a permitted country.
Iqama of GCC country must be valid for at least 3 months.
The accepted eVisa applications will be sent as an attachment via e-mail.
Rejected applicants will also be notified via e-mail.
There is no refund for the submitted application fee for an eVisa, you will not be able to cancel it.
For applicants that are not successful with an eVisa will not get a refund.
The application should contain correct information or it will be rejected in case of false or misleading information.
The fee for the selected visa will be paid once the application is accepted in the process of stamping the visa.
VAT will be charged at the applicable rate.
The eVisa allows you to stay for a maximum period of three months.
Granted eVisa is for tourism only and not valid for work.
List of 48 Eligible Countries:
Apart from GCC residents, the citizens of the following countries are also eligible for an E Visa of Saudi Arabia.
Andorra
Estonia
Liechtenstein
Romania
United States
Australia
Finland
Lithuania
Russia
Austria
France
Luxembourg
San Marino
Belgium
Germany
Malaysia
Singapore
Brunei
Greece
Malta
Slovakia
Bulgaria
Hungary
Monaco
Slovenia
Canada
Iceland
Montenegro
South Korea
China (including Honk Kong and Macau)
Ireland
Netherlands
Spain
Croatia
Italy
New Zealand
Sweden
Cyprus
Kazakhstan
Norway
Switzerland
Czech Republic
Japan
Poland
Ukraine
Denmark
Latvia
Portugal
United Kingdom
Conclusion:
Although eVisa was already available, yet Saudi Arabia eVisa for GCC residents is a big development. Because the citizens of previously non-eligible countries may be eligible provided that they have a valid iqama of any GCC country.