How to Get an Umrah Visa Without Agent? The Ministry of Hajj has taken a great step and implemented smart Hajj cards for pilgrims this year. As all the procedure for Umrah services is digitized, the Umrah visa without Agent is now being issued within 24 hours. You can also extend the Umrah visa. Minister of Hajj Dr. Tawfiq Al-Rubayeh while addressing a press conference said that the vision of 2030 comes with a goal of providing the best facilities to more Umrah pilgrims.
New: Hajj Registration Online, Click here.
Now Umrah pilgrims can obtain Umrah visas without Agent, this means all the process is done directly without any intervention of Agent. All the Hajj season preparations have been completed to accommodate one million pilgrims this year. For better health services for the pilgrims, ideal programs are set and good to go. According to newspaper 24, the purpose of the Hajj smart card was to briefly facilitate the people that will help them to reach their destinations in the holy city of Mina, Arafat, and Muzdalifah.
Saudi Arabia e Visa for All countries open now, click here.
Referring to digital Umrah services, Umrah pilgrims can now handle all their matters directly such as booking hotels and transport services in Makkah Mukarramah. The duration of Umrah's visa can be extended up to three months and pilgrims with Umrah visas are allowed to visit any city in the country.
Update Tawakkalna Immune Status, Click here.
Steps to Apply for Umrah Visa Without Agent:
The Ministry of Hajj has launched a platform that assists citizens and foreigners to apply for an Umrah visa without Agent. There are some requirements to be eligible for an Umrah visa:
1. A passport size photo.
2. Passport with at least 6 months left for expiry.
3. Women and children are allowed if they are accompanied by a Mahram (Husband/Father).
4. Hotel, transport, and flight ticket are booked through the given travel agencies.
Step 1: Follow these steps to apply for an Umrah visa without Agent.
1. Visit the website of Umrah Application Portal, the link is given below:
https://maqam.gds.haj.gov.sa/Home/OTAs
2. Select a travel agency according to the reviews and needs.
3. We have selected "Flynas" here.
Step 2: Sign up with the selected travel agent.
1. Name.
2. Email.
3. Phone number.
4. Password.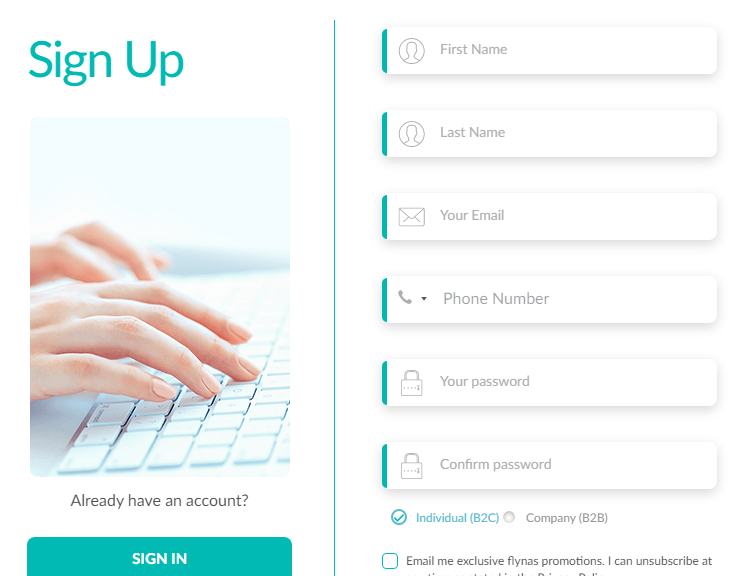 Step 3: Enter your correct trip details.
Book your package by entering:
1. Departure date and airport.
2. Number of nights stay in Makkah and Madina.
3. Select the first stop from the Makkah and Madina options.

Step 4: Hotel and flight booking.
In this step, it's better to select the travel agency to book a flight, hotel, and transport that is offering a refund with a minimum cancellation fee. This will be beneficial in case your Umrah visa gets rejected.
1. Select hotel in Makkah and Madina.
2. Select the transport package in the given list.
3. Select flight ticket.
Step 5: Pilgrim details.
At this step, you will have to provide the pilgrim's details and upload them:
1. Passport size photo.
2. 6 months validity left passport.
Step 6: Credit or Debit card details.
You will be now required to add a payment method credit/debit card. Keep in mind that the hotel and ticket package selected will be charged on this card at this point.
Step 7: Submit the Umrah Visa Application:
Click submit and go to the Ministry of Foreign Affairs website and fill in the complete data.
The Umrah visa without Agent will be issued online so it can be printed later. This is how you can get Umrah visa without agent.
Read also: Hajj Flight Schedule 2023 Saudi Airlines Announced.