Umrah Visa Online 2023:
We remember a time when the whole Umrah visa process was done manually, although time has changed very fast as Saudi Arabia implemented the Umrah visa online facility. Now anyone can obtain an Electronic Travel Authorization with the help of following some simple steps. This process was first made available for different countries on September 27, 2019. People mostly visit Saudi Arabia to complete a religious pilgrimage to Mecca. Saudi Arabia is now offering two types of electronic visas for tourists for religious trips, the Umrah and the Hajj visa. People who visit Saudia on a tourist visa can also perform the Umrah pilgrimage.
Get Umrah visa without agent, click here.
There is no fixed time for the Islamic pilgrimage to Mecca as Umrah can be undertaken at any date or time of the year. On the other hand, the Hajj pilgrimage can only be undertaken during specific dates in the last month of the Islamic calendar. It's every Muslim wish to perform Hajj at least once in their lifetime. That's why Umrah visa online service was introduced to simplify the process for pilgrims of Umrah as much as possible. With the help of this new electronic system, there will be no need to go through physical screening in Saudi embassies as there were many formalities in the past.
In order to apply for an Umrah visa in the past, Saudi Arabia Consulate was the only option. But now, to complete a pilgrimage to Mecca, Umrah visa online facility is available. The citizens of Bahrain, Kuwait, Oman, and the UAE can travel to Saudi Arabia visa-free. These are the only 4 visa-free countries.
Steps and Process to Apply for an Umrah visa online?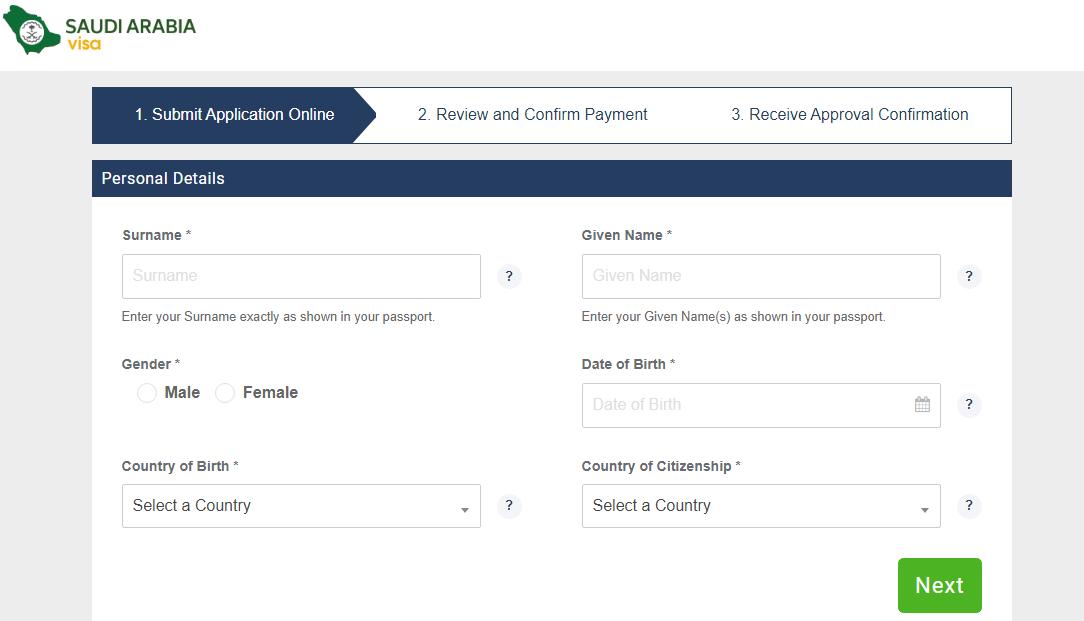 You can apply for an Umrah eVisa online by visiting this website: https://bit.ly/3zAqejx This platform is working since September 2019. The Minister of Hajj and Umrah has started issuing electronic visas to companies that are working as a third party or entities that are handling pilgrim's documents and applications. Umrah visitors can also apply for an Umrah visa online independently. You should have a stable internet connection. Start with filling in the first stage with your personal information. If you want to save the hustle, apply through a licensed travel agent familiar with all the online visa application processes or your documents will not be proved. The involves providing a range of supporting documents including:
An eligible passport valid for at least 6 months, as well as to provide the following:
A completed application was submitted to the above platform.
The payment of the application fee was done.
A valid email address to send a visa copy.
A recent passport-size color photograph with white background. This should show a full-face view facing the camera directly.
A return ticket to the country of origin.
A certificate of vaccination against meningitis that is issued not more than 3 years.
In the case of traveling from a non-Muslim country with a non-Muslim name, a certificate from a mosque or Islamic center stating that the applicant is a Muslim.
Conclusion
Travelers can perform the Umrah pilgrimage to Mecca at any time during the year, and there are fewer specific requirements for the Umrah visa than during the Hajj season. Applicants of the Umrah visa who don't have extended visas are not permitted to spend Eid-ul-Fitr in the country and are advised to leave before Ramadan ends. We have provided you with the Saudia eVisa website, here you can apply for an Umrah visa online. To check your visa status online please visit: https://visa.mofa.gov.sa/visaservices/searchvisa