Today, we have explained how to check insurance status online in Saudi Arabia? Health Insurance has got a big importance since pandemic. All Foreigners with any type of visa, must have a valid insurance, Even it is now mandatory for visitors and pilgrims. According to the latest updates, you cannot get extension in your visa without a valid insurance.
In this article, we will guide you how to check insurance status online either you are in Saudi Arabia or Abroad. Furthermore, you can find a list of insurance companies and insurance service providers which are approved by Saudi Government.
Do I need ABSHER Account to Check Insurance Status?
No, you don't need any ABSHER account to check your insurance.
Get a free ABSHER Account, click here.
Expatriates Insurance Inquiry for expatriates:
If you are an expatriate in Saudi Arabia, you can check insurance expiry date and status using this method. just follow these steps:
First of all visit the official website of Council of Cooperative Health Insurance (CCHI) Saudi Arabia. You can access this website by clicking the link given below: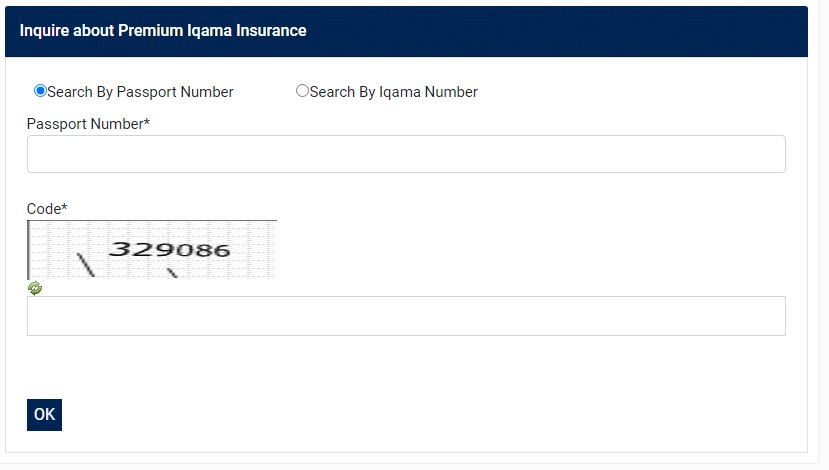 you can check insurance using your iqama number or passport number. If you want to check insurance using Passport number, click "Search by Passport Number" and enter your " passport number". If you want to check using Iqama number, click "Search by Iqama number" and enter your "Iqama number".
Enter the image code
click "OK"
Now, the system will show the status of your insurance policy which includes all details regarding your policy, for example: the name of insurance company, policy number, the expiry date of your insurance etc.
Check Iqama Expiry without ABSHER, Click here.
Saudi Arabia Tourist Insurance Inquiry:
If you are a tourist visa holder and want to check the status of your insurance, you have to open the following link: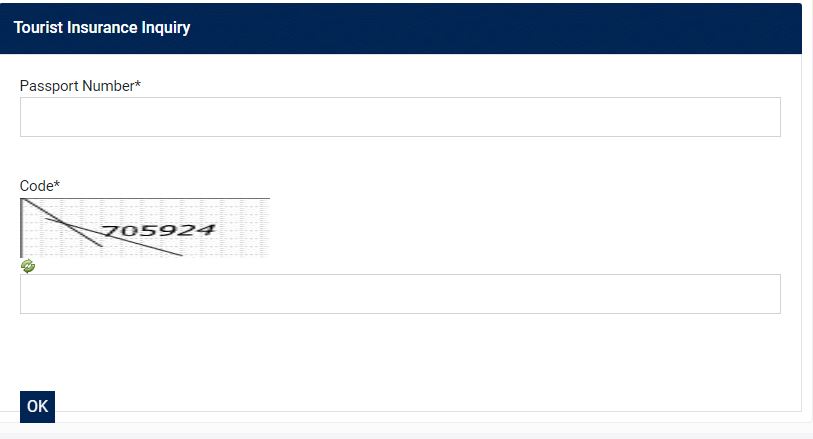 Enter your passport number.
Enter the image code and click "OK"
Hajj Insurance Inquiry & Umrah Insurance Inquiry:
If you have Hajj/Umrah Insurance, you check your hajj/Umrah insurance using this service. All you have to enter your passport number, Image code and click "OK"
Check Visitor Insurance:
Foreigners with Saudi visitor visa can check insurance online using the following link:
Saudi Arabia approved insurance company list:
The CCHI Saudi Arabia has recently advised all passengers to buy travel insurance  from approved companies only. The list of Saudi Arabia approved insurance companies is available at the following link: