If your family is traveling to Saudi Arabia then a family visit visa insurance check is mandatory. Every person should obtain valid health insurance before renewing or issuing a visit visa. Most people are not aware of their insurance status. Your visa is not considered valid or extended until your health insurance is updated on the official CCHI website. A visit visa is only accepted if your 90 days health insurance is valid. So, how to check family visit visa insurance? We will be going to discuss this topic step by step.
Check all type of insurance, click here.
Steps for Family Visit Visa Insurance Check in Saudi Arabia:
1. First you will have to go to Google.com and type CCHI Insurance Status in the search box.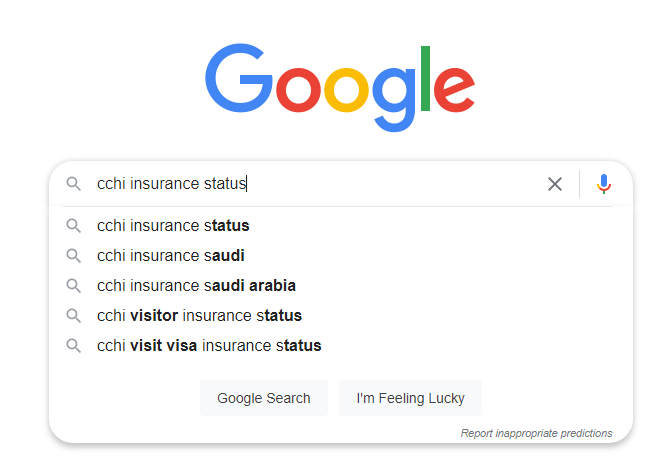 2. Press enter and open the first appeared link. It will directly take you to the official CCHI website for a family visit visa insurance check.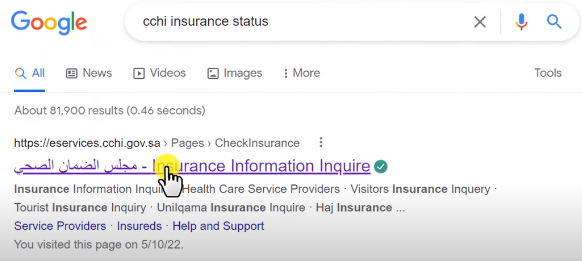 3. Here you can select your desired language (English or Arabic). We will prefer Arabic. The reason we selected the Arabic language is that if you need to send an insurance copy to Jawazat it is better to use the Arabic language. They also accept documents in English but this option is better for a clear result.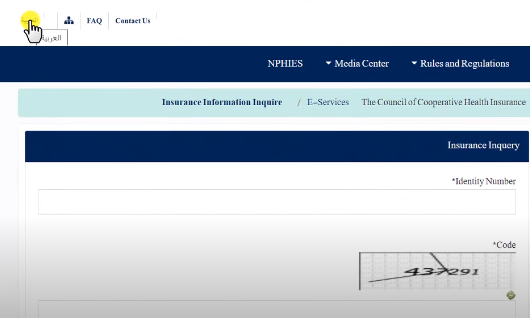 4. Change the language to Arabic then select the 3rd option from the right side drop menu. (الإستعلام عن تأمين الزائر)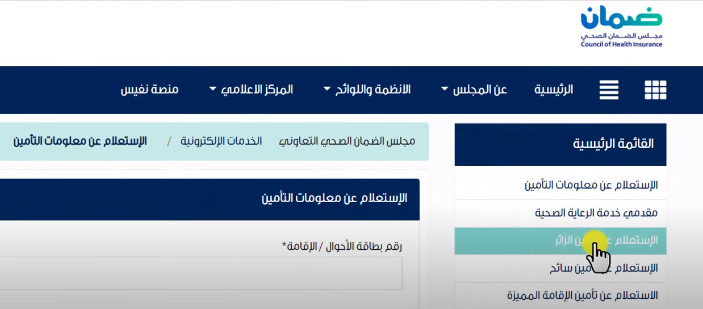 5. Now enter the passport number of your family members or any other passport number to check the insurance status.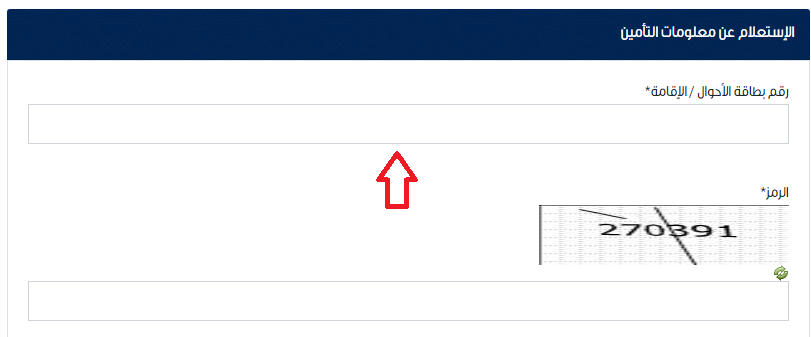 6. Type the shown CaptCha code in the below box and hit enter (إرسال). Keep in mind CaptCha code might be different than the one shown in the picture above.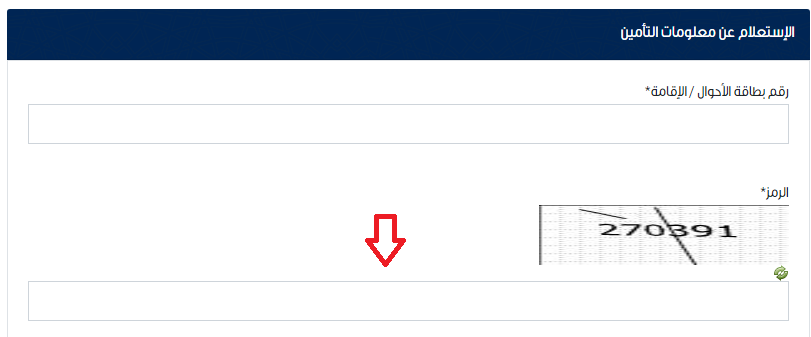 7. The appeared data on your screen will be your health insurance status. If you scroll down you will find the previous insurances over the years. All your previous insurance for visa extensions or visit visas will appear here.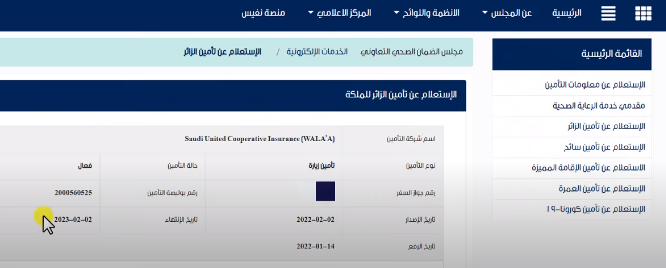 8. The previous insurance might be still active (Fa-aal) but it is not valid as you are no longer working for the same company or the purpose of your visit is different than the previous visit to Saudi Arabia.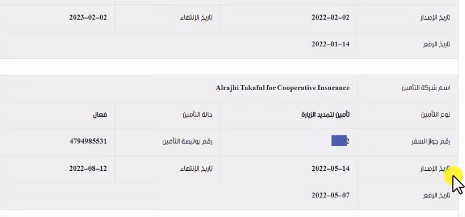 9. You can also take screenshots of this family visit visa insurance check and send them to Jawazaat or Tawasul if they ask for it. It will be a valid health insurance status report.
Conclusion
We hope this article on family visit visa insurance check was helpful for you. Just follow the given steps. Here is the official link to the CCHI website: https://bit.ly/3FD5nhV
Don't forget to check our website for other informative articles about Saudi Arabia.