Maqam Website for Umrah: How to Book Umrah Online at Maqam Portal:
The government of Saudia Arabia has introduced the Maqam website for Umrah services. This means all the Umrah visa services are now available online. You can apply for an Umrah visa via computer or smartphone. In this article, we will discuss the process step by step.
Saudi Arabia check all fines on you, click here.
Apply for An Umrah Visa Via Maqam Website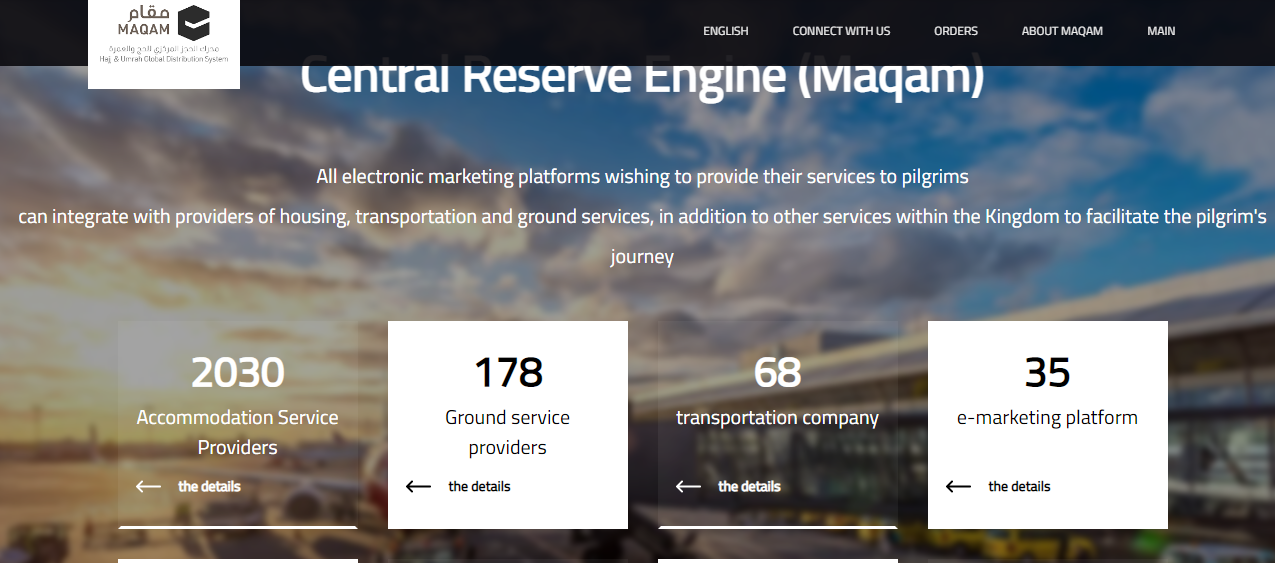 In order to use the online services of the Maqam website for Umrah, visit their official website by clicking this link: https://maqam.gds.haj.gov.sa/#section-home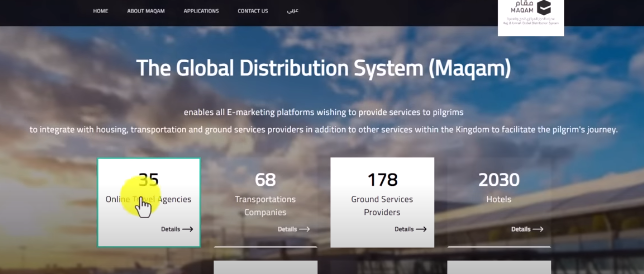 You will be directed to the homepage. It's mandatory to select a travel agency for the Umrah visa as the Saudi government or Ministry of Hajj cannot provide an Umrah visa until there's a travel agency involved. There are many options available of approved travel agencies to select from.
Click on travel agencies and select one from the list.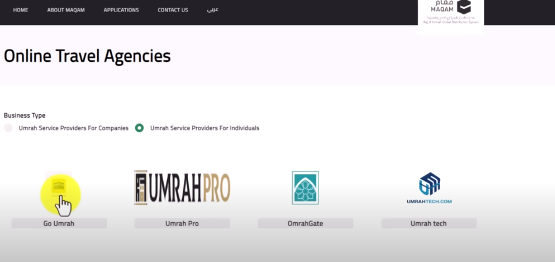 Select the business type, there will be two options available. Select the second individual option if you want a visa for your family or yourself.
Every travel agency will offer different packages including hotel booking, transportation, ground services, ticket, and applying for an Umrah visa. So, you will have to click on each one and go with the one that suits you the most.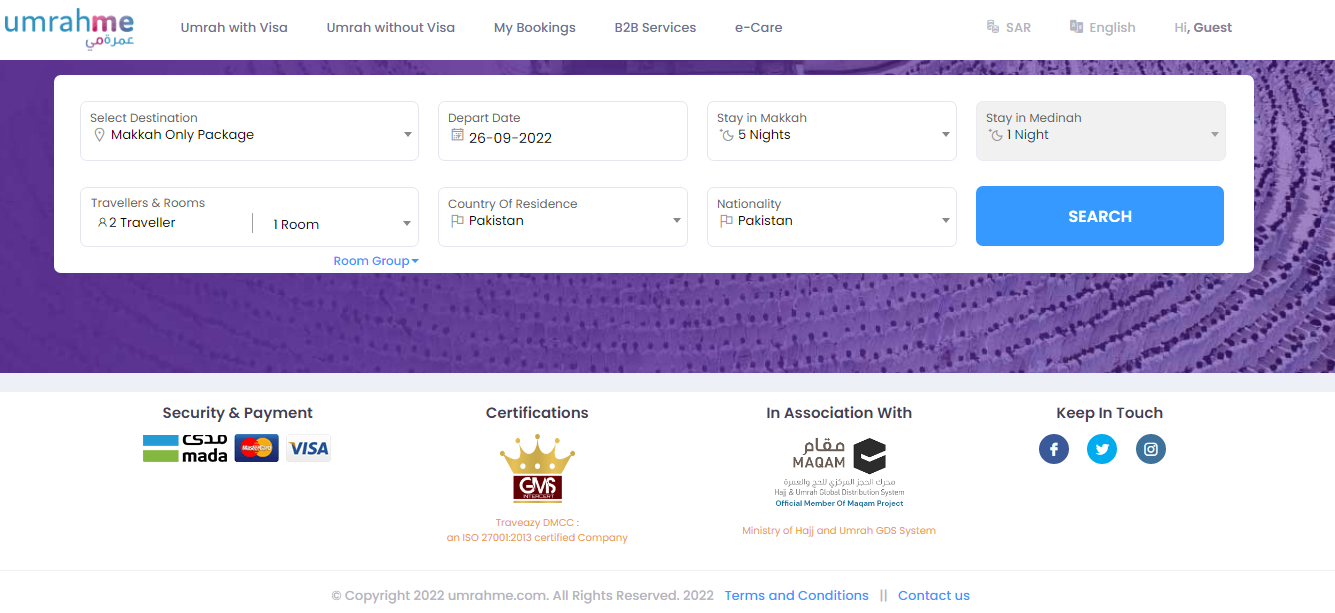 Umrahme is an approved travel agency providing Umrah services, you can visit their website by clicking: https://www.umrahme.com/home/en-sa
If you visit the agency's website, all the information will be available on the front page. Here you can select your destination, departure date, the number of nights to stay in Makkah and Medinah, and all information required to apply for an Umrah visa.
Once you have entered all the information click on search. You will see available options for Makkah Hotel, Medinah Hotel, Transportation, and Ground services. Select one of the options available below and it will move to the next one automatically or click on the options to select manually.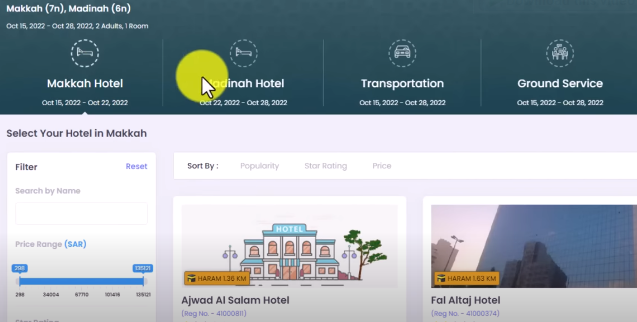 In the end, you will see the total amount in Saudi Riyals in the upper right corner. This will be the expense of your Umrah visa. Click on book now.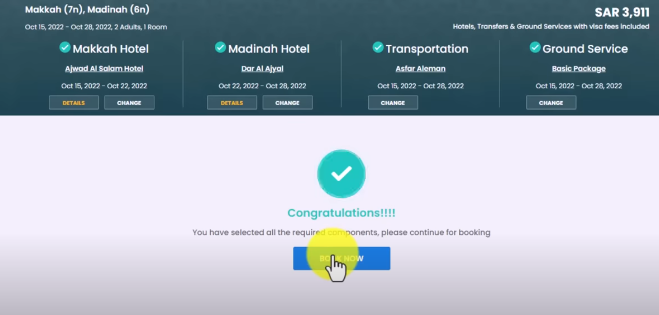 You will be directed to the payment page where you will have to check trip details, enter the passenger information and make payment.

If you book the tickets make sure that they are available on the selected Umrah visa date. Umrah visa arrives between 12 hours maximum.
Conclusion
Maqam website for Umrah is indeed a great step but we are not applying for an Umrah visa on daily basis. There are many important aspects to keep in mind before applying for an Umrah visa such as the distance of the hotel from Medinah and Makkah. It's beneficial for people who have basic computer knowledge and can do all the steps by themselves. On the other hand, if you don't have much experience it's better to hire a trusted travel agent who will take care of all the Umrah visa proceedings for you. They are professionals and it's their duty to accompany the passenger for safe Umrah travel without any problems.