A large number of expatriates want to know how to check Tawakkalna status online. Since Tawakkalna has reached more 23 million users across the world, it has become the most popular app for covid contact tracing in Saudi Arabia, news published by Saudi Gazette. Nearly 100 services have been integrated with Tawakkalna and more are expected soon.
Checking status in Tawakkalna is very important either your in Saudi Arabia or outside Saudi Arabia. If you have got covid vaccine in Saudi Arabia, your status in Tawakkalna app will be immune/vaccinated automatically. Whereas you have to apply for immune status, if you have got vaccines jabs outside Saudi Arabia or in your home country. Yes, now you can update your Tawakkalna status from outside Saudi Arabia.
Update Tawakkalna Status from Outside KSA, Click here.
A large number of expatriates have got covid vaccine doses outside Saudi Arabia. They have already submitted their request to ministry of health of Saudi Arabia to update their tawakkalna status. Most of them have not yet received any update regarding their status. We will share easy methods to check the vaccine or immune status in Tawakkalna.
How To Check Tawakkalna Status Online?
In this post, you can find if your request is approved, rejected or still pending. Just follow the step by step process.
This is the easiest method through which you can confirm if your vaccine status request is approved.
First of all open the following website of Muqeem:
Change language into Arabic by clicking "English" (only if you want).
If you have residency visa like work visa, You have to choose "Vaccinated Resident".
Enter your Iqama Number and Your date of birth.
Click the empty box near "I am not a robot".
Click "Verify".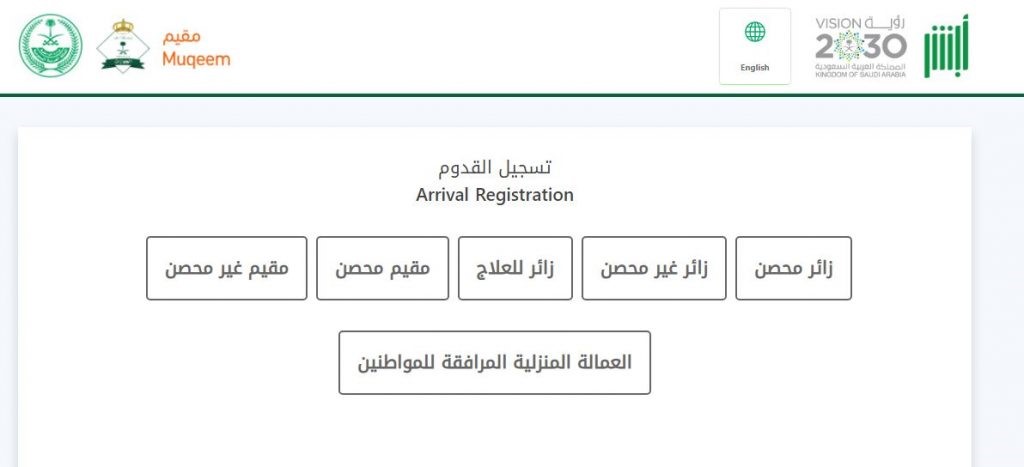 Result:
If your request to update status has been approved. You will see that A new page will open. On the top of the page, you will see "Vaccinated Resident Registration". Also you will see more information about your status their. You can now close this page. Opening of this page means you are now an immune or vaccinated person as per Saudi record.
If your request is rejected or not approved or pending, you will see the following message:
X The resident is not immune in Tawakkalna. Please register as Not Vaccinated Resident.  If you see this message, there may be two possibilities, first your application is still in progress, so you have to wait for a few days more. And the second is, your application is rejected due to some error.
You can further confirm it either your application is rejected or still in progress.
Open the official website of MOH KSA by clicking the following link:
https://wp.me/p9NeGY-1WZ
The language of this page is Arabic, there is no option to change language, however, you can use google translator extension. Go to the bottom of the page, check the empty box with click and click the green button التالی
Now, choose resident or مقیم,
Click green button التالی
Enter your iqama number
Enter expiry date of iqama
Enter image code in the box
click green button التالی
have a look at the following screenshots:



If your request is still in progress, you will see the following message. It means your request is not rejected. All you have to wait for ministry to approve your application.

Alternatively, you can download sehaty app and check your Tawakkalna immune status there. If you have a friend or relative in Saudi Arabia, you can request him to check your status in Tawakkalna app.