How to Get Free Hotel Reservation For Visa As a Proof of Accommodation?
Are you planning a trip to a foreign country and looking for a free hotel reservation for visa? We have got you covered! Every consulate and embassy requires specific documents before you can visit their country. A hotel booking or reservation is an important one among the needed documents. There's no guarantee that your visa will be approved so why pay for a hotel booking? Today we will discuss the process to arrange a relevant document without paying a penny. It's also popular as a dummy hotel booking or a free hotel reservation for visa.
Expand your knowledge of proof of accommodation with the help of this article.
Do you want to work in Japan, try these options.
What is a Free Hotel Reservation for Visa and Its Alternatives?
Before you enter a country, it's important to have a hotel reservation as proof of accommodation. It also means that you are financially stable and can survive in the country during your trip. Travel dates and trip length is also mentioned on the hotel booking. All consulates and embassies take this information very seriously while making a decision with your visa application. Such as, if you are planning to stay for 10 days then you need to provide the same accommodation proof that also matches the number of days.
You can arrange the reservation document by 3 methods:
Ask a relative or friend to provide you with an invitation letter if they are residing in the same country you are visiting.
Book a hotel reservation and attach the confirmation letter as proof of accommodation.
Get a free hotel reservation for visa by any hotel booking website such as Booking.com and Agoda.
If you are successful in arranging any of these 3 documents then the chance of your visa acceptance will be increased. If you are willing to spend some money and contact a travel agent then he can provide you with a solid hotel reservation. It will be attached with the other supporting documents.
The Process to Get A Free Hotel Reservation For Visa Application:
Many travel companies and hotel booking websites offer hotel booking confirmation free of cost. A few may charge a small fee but not every company is legit. When it comes to arranging a hotel booking reservation, you can use Agoda.com and booking.com

The whole process is very easy and it can be done in a few simple steps:
First visit any of these two websites: Agoda.com and booking.com as these are the most widely used platforms for hotel reservations.
Select the currency according to your country or payment method.
Enter your destination, check-in and check-out dates, and the number of people traveling.

Fill in all the correct information in the empty fields.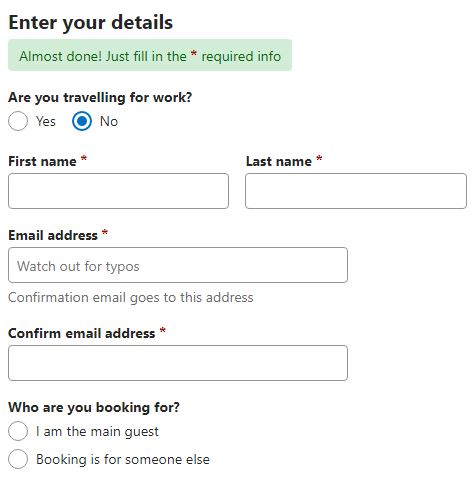 Keep in mind you may have to pay a small fee for a reservation but most of the time it's free. Keep reading this article to get it totally free.
As soon as your reservation is done, you will receive an email in your inbox.
Print and save the hotel reservation and forward it to the relevant department.
How to Get Hotel Reservation Free?
To get a hotel reservation free of charges, you have to choose option "pay at the property". Or you can look for hotels which are offering free reservation. Or you can look for "no prepayment" or similar options. have a look at the following screenshot: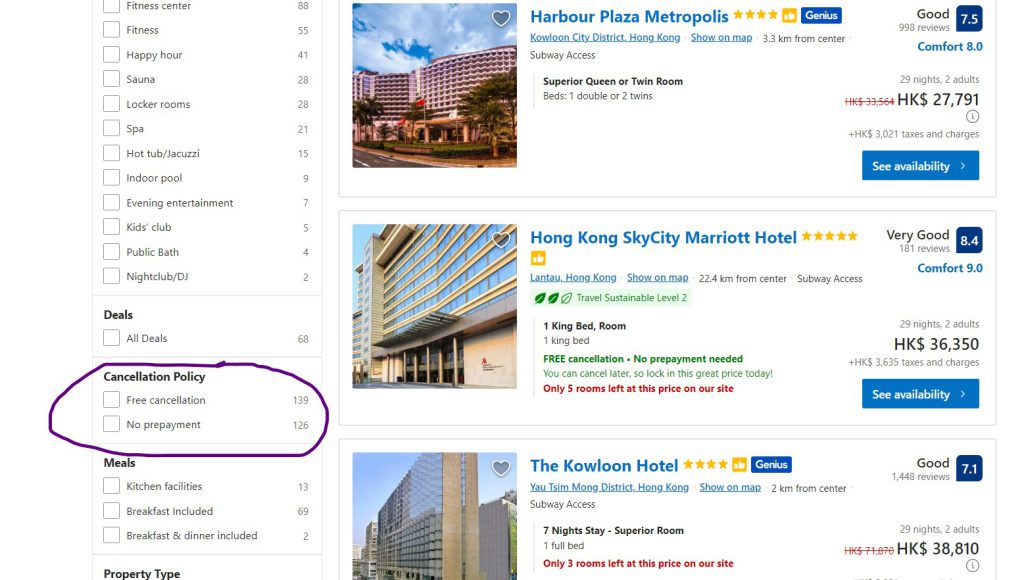 Click "NO Prepayment" and it will show all hotels which are offering free hotel reservations without any advance payment.
Things to Note:
If you are planning to get reservation for visa application only and do not have any plan to live in that hotel, do not enter your credit card. however, if you choose "no prepayment, no body will ask for your credit card".
In case, you have provided credit card number, keep a note of free cancelation date. So that they won't charge any money. We suggest you to choose "free cancelation" .
Conclusion
We hope this article will help you to book a hotel reservation. If we left out any important information, please share it in the comments. Do check other useful articles on our website.