Noor Alam fighting video is now viral on social media platforms. Noor Alam a former PTI leader and member of national assembly had a fight with a PTI worker in Islamabad Marriott Hotel. Noor Alam and Mustafa Khokhar were present in an Iftar Party with some members of Pakistani people's party in the hotel. Nadeem Afzal Chann and Senator Faisal Kareem Kundi were also there.
Noor Alam and Mustafa Khokhar along with eighteen other members were the memebers of Pakistan Tehreek-e-Insaf. They left PTI and joined opposition aimed No-Confidence voting movement against Imran Khan. This made PTI workers angry, and they are calling those 20 politicians "Lota".
Watch Noor Alam Fighting Video: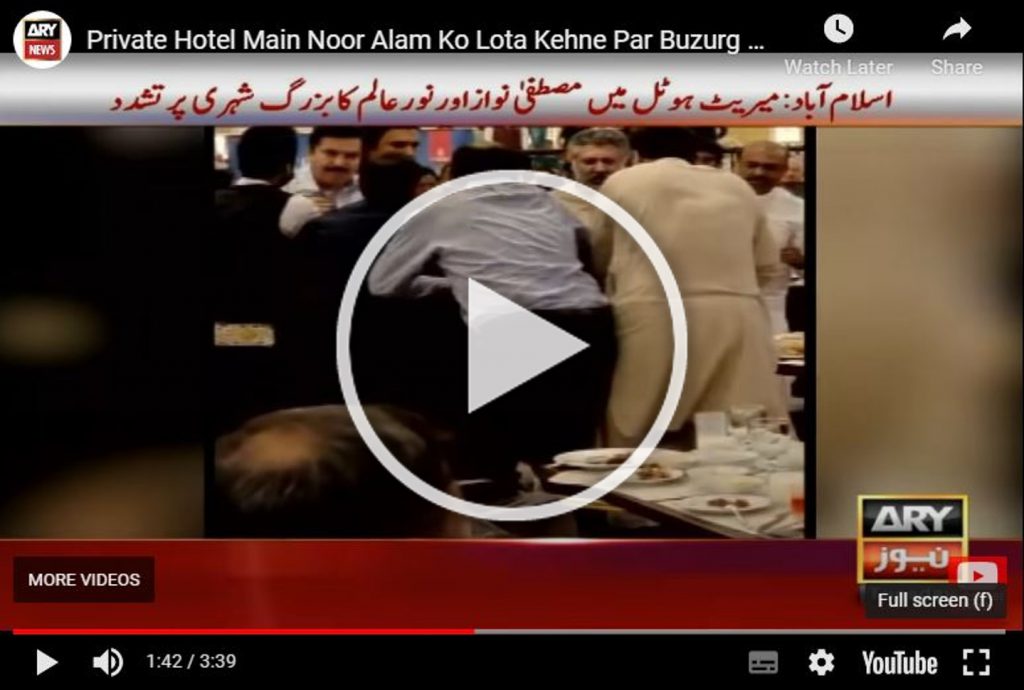 Noor Alam and Mustafa Khokhar viral video is widely being shared on social media. The main stream media of Pakistan has also covered this news. In the viral video, it can be seen that Noor Alam and Mustafa Khokhar are fighting with an elderly man. Different comments and debates can be seen on forums.
The witness of this happening told to media that the elderly saw the deviated ex-PTI members and raised his voice to call them Lota. Responding to it, politicians tried to stop elderly from abusing their name but he kept on calling them Lota. As a result, Noor Alam and Mustafa Khokar lost their cool and had a fight with the man.