Al Rajhi bank has launched a great service with an amazing offer. The bank has introduced a new digital card for all account holders. The new digital card by Al Rajhi bank is actually a prepaid card and you can top up any amount to make any payment.  This virtual card is valid for 3 years initially.
Win 5000 SAR with Digital card:
Al Rajhi bank is giving several offers to its customers who are applying for new digital card. One amazing offer is that all card holders will have a chance to win 5000 SAR. Besides this, the customers will receive a money rebate up to 50 SAR if transaction is 50 SAR or more. For the second and so on transactions, the bank will give reward up to 5% of transactions. No doubt, it is great offer.
Who is Eligible for Al Rajhi Digital Card?
All current account holders of Al Rajhi bank are eligible for new digital card.
What is fee of Al Rajhi Digital Card?
There is no fee to get Al Rajhi digital prepaid. It is totally free.
Is there any annual fee?
No, There is no annual fee of digital card.
How long Does it take to get digital card?
As this card is issued digitally, so you can get it within a few minutes. Actually, you can get it soon after completing application process and application process takes only a few minutes.
Requirements of Al Rajhi Digital Card:
Applicant must have a current account in Al Rajhi Bank.
The national id/iqama card must be valid.
The age of applicant must be 18 or above.
How to Apply for Al Rajhi Digital Credit Card?
You can apply for al rajhi digital card using its mobile phone apps either android app or IOS app. Follow these steps to get digital visa card instantly:
First of All download and install mobile phone application of Al Rajhi Bank. You can download it for android phone by clicking here or IOS by clicking here.
Long into your online Al Rajhi bank account.
Once you have logged into your Al Rajhi Bank account. Click "Apply for A Card".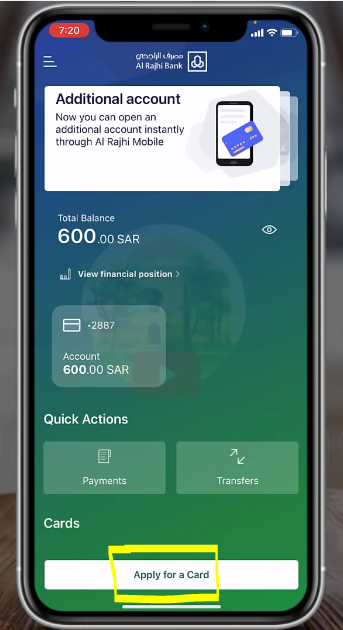 Now, you can see all bank cards which you can apply for. Scroll down to bottom of page, and you will Digital Card, along with an option "Apply for a card", click it to start application process.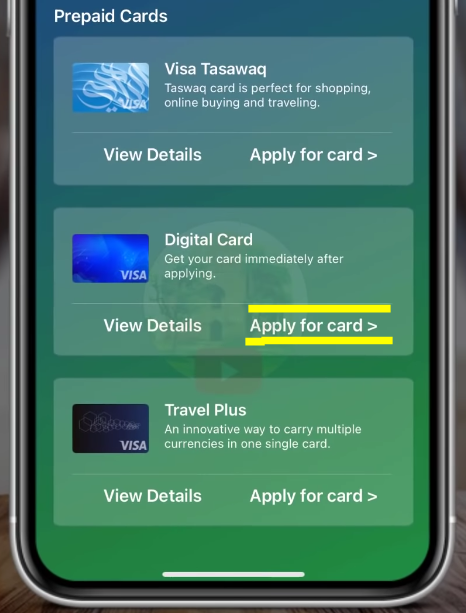 On the next page, you will see a card and your name on the card. Simply click "Next" button.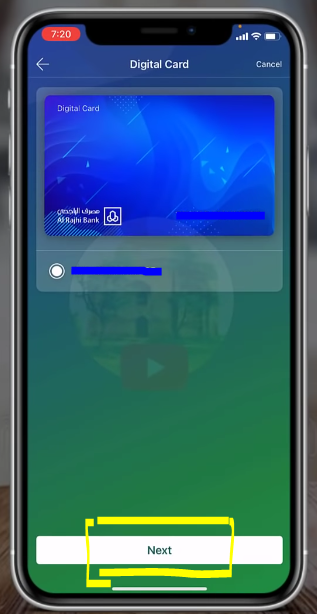 Now, you will see the list of your all Al Rajhi bank accounts. If you have more than one account, you can choose any account which you want to use with digital card for top up, refund and all transactions which will be made digital card. If you have only one account, simple click the account number. It will show you information about your account. At the bottom of the page, click the empty box to accept terms and conditions and click "Confirm" button.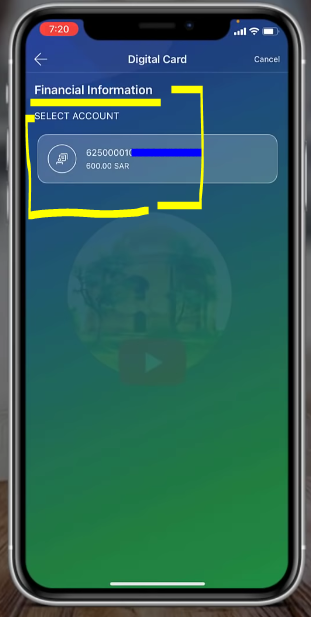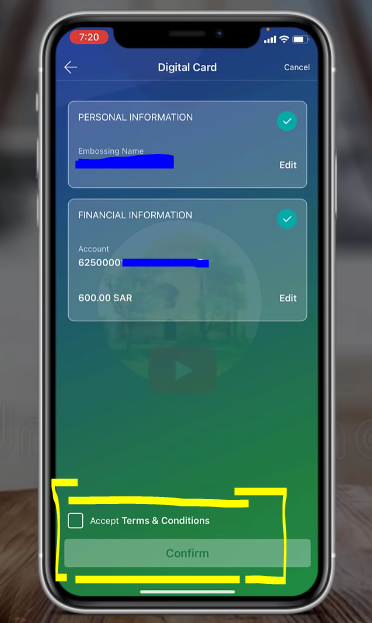 Now, the system will send a code through sms to your mobile phone number which is associated with your online bank account. Enter that code here and you will see a success message. Your digital card is ready.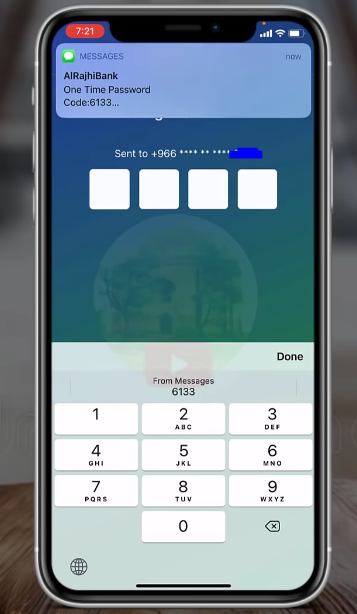 Click "Go to Dashboard".
Now, you will see your account information and also blue color digital card. Click "Activate" button located on digital card. A pop up will appear, Click "Activate" again.
Now, you have to choose a PIN or password which is only for card to make transactions. You can choose any 4 digits number.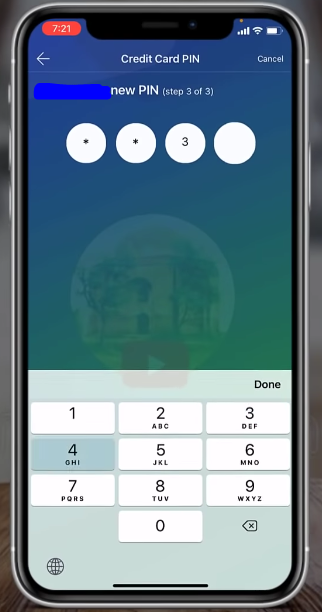 Your al rajhi bank digital prepaid visa card has been activated and ready to use anywhere in the world. You can now go to dashboard.
How to top up digital card?
You can top up  your digital card any amount instantly through this app . Simply click the digital card, you will see many tabs/options there. Click "Top up".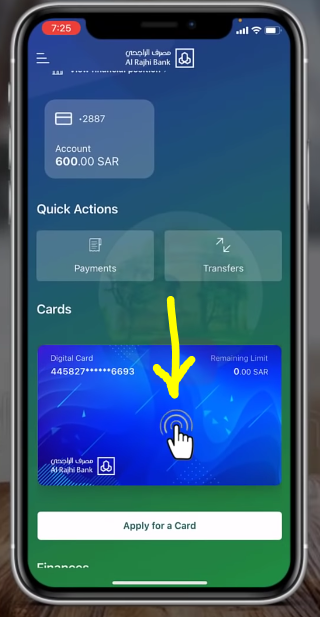 Now, choose your bank account where from you want to get money.
Now click "Pay customize amount" and then enter the amount you want to transfer into your digital card. Click "Next" and then click "Confirm". Your digital card has been topped up successfully. You can use this amount to spend anywhere online.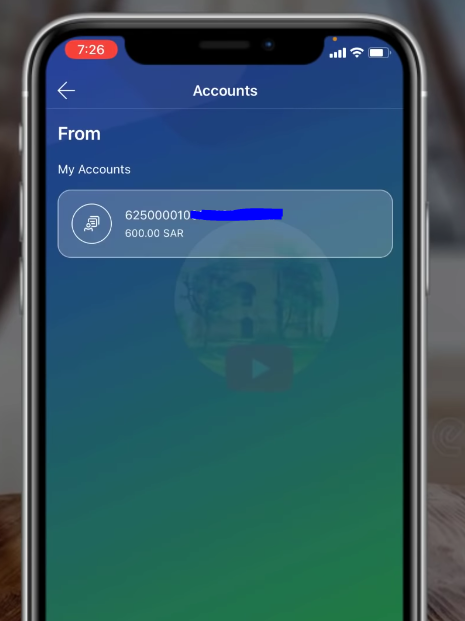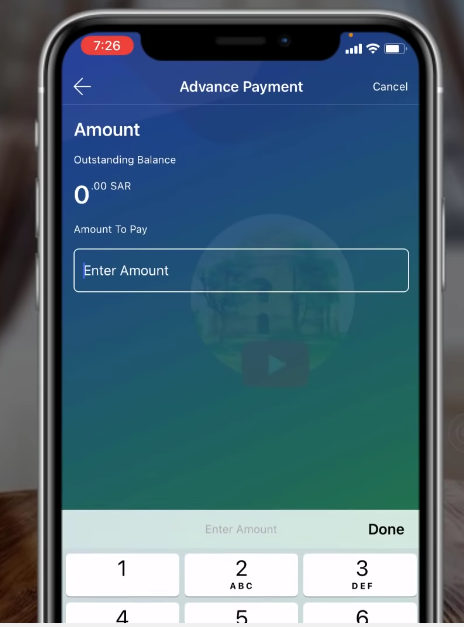 How to refund amount from digital card to bank account?
You have facility to refund full or partial amount from your digital card to your al rajhi bank account. For example, If you have transferred any amount like 50 SAR into your digital card and now you want to transfer 50 SAR or less amount into your bank account. Yes, you can do it. Simply click "Refund" which is located near top up. Select the bank account and amount and you can make refund free of cost.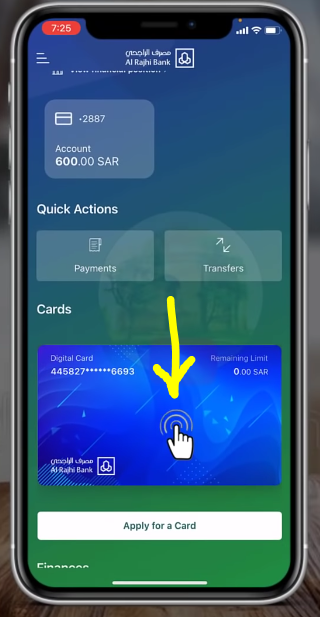 Create Free Absher accoun in 2 minutes, click here.