Craft License Saudi Arabia for Foreigners:
What is the Craft License Saudi Arabia for Foreigners? What are the requirements and how to apply? Today, we will provide you with all the details on this topic. This license will be issued to 81 professions. Basically, it's a license for foreign employees to work in the 81 crafting field legally. Without this license, you cannot work in any of these fields.
Saudia has recently announced the craft license for foreigners and it will be official from 1st June 2023. We are going to share Abu Dhabi's craft license with you as an example. Firstly, it was given in European countries but Abu Dhabi also adapted to the initiative, and now Saudi Arabia also. So from now on foreign employees willing to work in technical fields should avail this license.
New rules of Huroob in KSA, click here.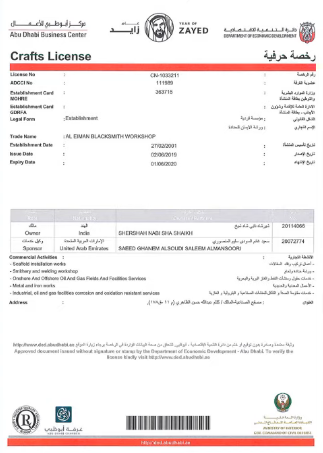 Information About the Craft License Saudi Arabia:
As you can see in the Abu Dhabi craft license, the Craft License Saudi Arabia for Foreigners will be the same with all the information. The design and logos will be changed as per the country's requirements. The main information includes license number, establishment card number, trade name/company name with the issue, and expiry date. After the expiry, it needs to be renewed. In Saudi Arabia, iqamas are renewed after nakal Kafala to a new sponsor. The format will be almost the same as this license.

If you go down further, you will see the information about the employee and sponsor. Below that there's a section named: Commercial activities. This is the main part of the craft license as all the allowed work fields will be mentioned here and you can work in any of these fields. Other information like the company address and a barcode will be also included.
How to Apply for the Craft License Saudi Arabia?
The craft license will be issued by the company or Kafeel (Sponsor), as it depends on them to acquire you in the fieldwork of their own choice. While submitting your application for the craft license, you will have to provide proof of training courses in the selected fields. Here's the official website link provided by the Ministry of Saudi Arabia to apply for a craft license:
https://balady.gov.sa/Services/Terms/?id=328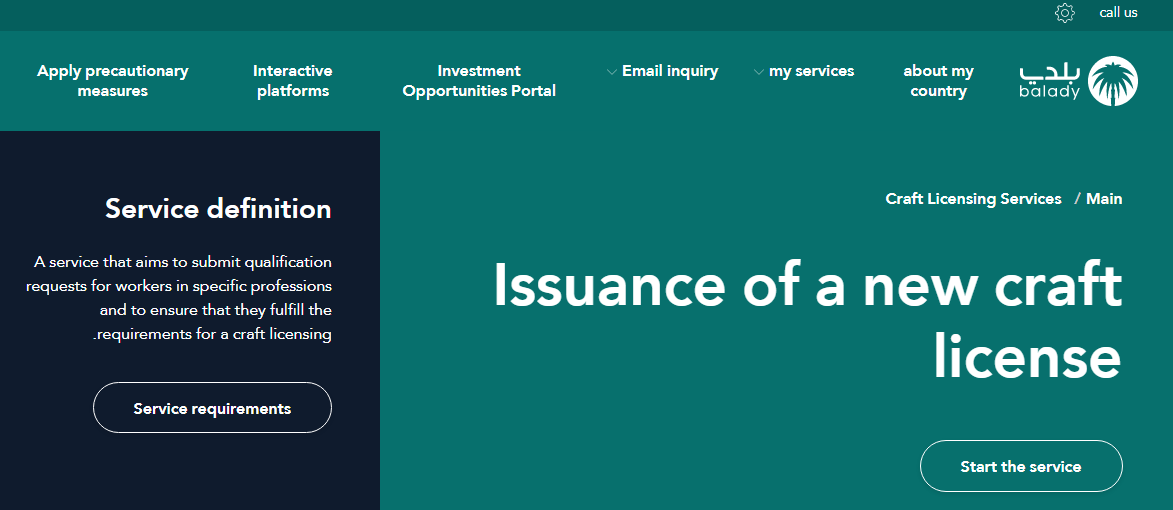 There might be new rules and regulations and we cannot say anything about it for now. Worry not as we will be going to share all the news on this topic as soon it's disclosed. If you looking for more information, please visit it provided link. You can also create your account by yourself using your iqama number and asked details. If you don't have such knowledge, your Kafeel can do it for you as it's his duty to take care of all the documentation process of his company employees.